UPDATED Sunday, June 19, 22:48: A fireman aged 52 has succumbed to his injuries after being called out to fight an apartment fire on avenue Princesse Grace on Sunday afternoon.
The blaze at 21 avenue Princesse Grace resulted in nine people being taken to Princess Grace Hospital for smoke inhalation, with the condition of two of the victims being described as 'worrying.'
A second firefighter is also being treated at Princess Grace Hospital. Seven other people were also hospitalised, including the two occupants of the apartment.
The cause of the blaze remains unknown and there are reports that 400 square-metre apartment was full of furniture, impeding efforts to extinguish the flames.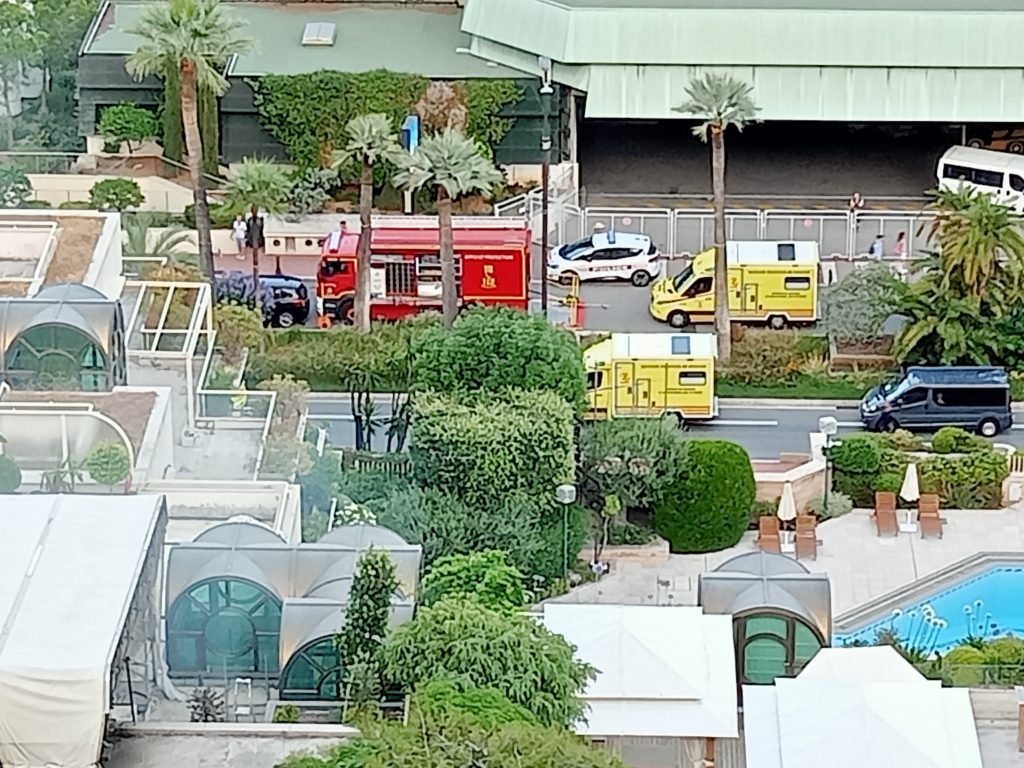 The deceased fireman has been named as Sergent Thierry Perard. He had worked in the Monaco Fire Service for 26 years. He was married with a daughter of 21.
NEWS.MC extends its condolences to the fireman's family and his colleagues.
Firefighters were expected to remain on the scene overnight. Avenue Princesse Grace was closed to traffic in both directions. At the height of the fire 65 firefighters were on the scene, together with 15 vehicles.