The 2022 Monaco Grand Prix ended in frustration for Scuderia Ferrari's Charles Leclerc, as a ludicrous decision by his own team resulted in the home hero being denied the victory he so well deserved in Sunday's race.
First it was going to rain, then it wasn't, and 24 minutes before the start time of 15:00 the heavens opened. After two delays that drove the TV commentators crazy, the race began in slippery conditions behind the safety car.
On lap 19 Ferrari's pole-position Leclerc handed the lead to teammate Sainz as he pitted for intermediates, and looked good to be able to get back out there and continue to dominate the race. But just one lap later he was called back in for slicks. He was furious.
By lap 23 Perez of Red Bull was in the lead, Sainz second, with Red Bull's Verstappen ahead of Leclerc. And that's how it stayed until the very end, three hours after the original start of 15:00.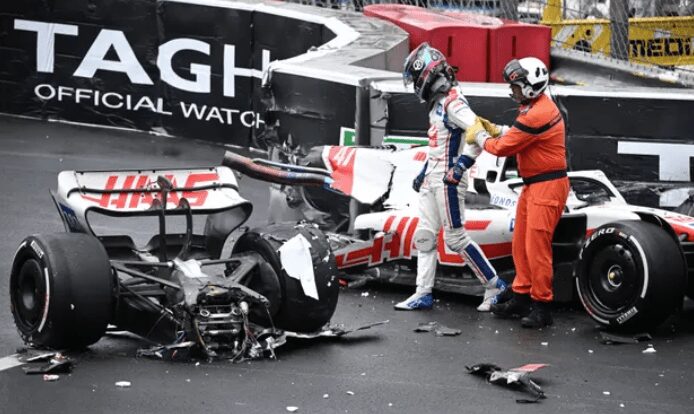 photo from Christian Bruna of Reuters.
Meanwhile, on lap 28 Mick Schumacher hit a barrier and his car split in half, stopping the race. Fortunately, he had spun around several times so hit the wall more slowly than he might have done. He walked away unhurt from the remains of his car, now in two sections.
After the Schumacher crash the race was back on again, against the clock, as 58 laps needed to be completed for full points to be awarded, out of the planned 78 laps.
No-one understood why Leclerc was pulled into the pits one lap after another, least of all Leclerc himself. There are going to be some interesting conversations chez Ferrari.
Featured image courtesy of @ScuderiaFerrari on Twitter.