Nigel Mansell parted ways with two of his most iconic Formula 1 cars as the pair of race cars topped RM Sothebys Monaco auction in the Grimaldi Forum on Saturday, May 14.
Mansell's 1991 Williams FW14 car sold for four million euros, a record for a Williams F1 car. This Williams in particular was driven to victory in five races over the course of the 1991 season, but the machine's history is greater than that, as it has been dubbed the 'taxi for Senna.'
The car earned its name when Mansell used it to pick up F1 legend Ayrton Senna at the 1991 British GP, after the Brazilian's McLaren ran out of fuel on the final lap of the race at Silverstone.
The GP winning taxi received a standing ovation as it went under the hammer for a record price.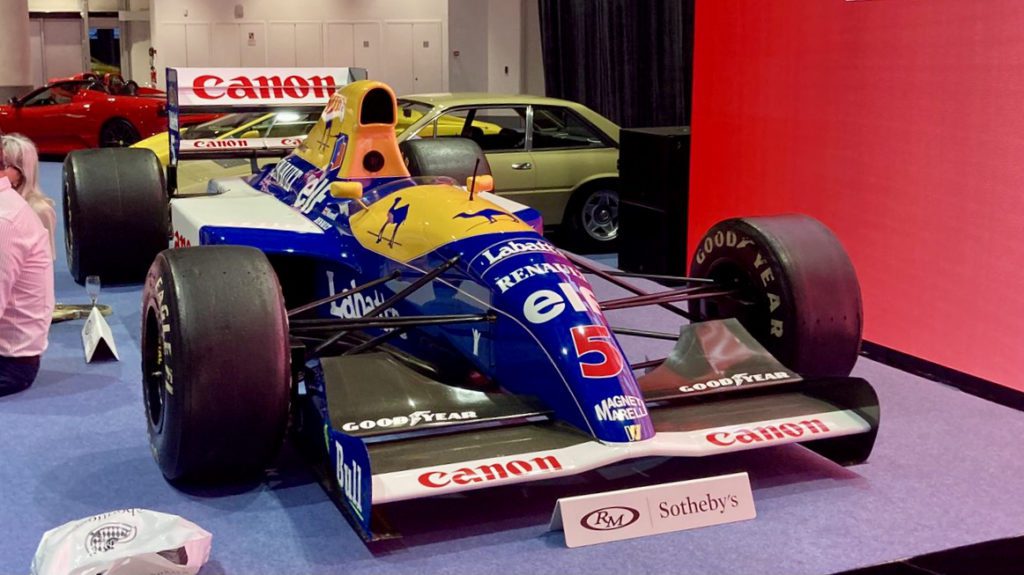 The second iconic race car to leave Mansell's collection was the 1992 F1 world champion's race-winning 1989 Ferrari 640, for a price of 3.7 million euros.
Neither machine made a return to the track after their respective seasons ended, but Mansell hopes that their new owners will have some fun with them in the future.
"Those two cars, not even being prejudiced in any way, they're the most two iconic cars, certainly of my career. Like there's no tomorrow," said Mansell, before adding that "I'm hopeful that the new owners will want to maybe do something in the future. Because I think these are two of the most beautiful, unique cars in the history of Formula 1."