Automobili Lamborghini has inaugurated another dealership, this time in the Principality of Monaco, where many of their loyal customers are based.
The esteemed Italian marque's Chairman and CEO, Stephan Winkelmann attended the showroom's official opening event and spoke highly of the latest Lamborghini showroom's new location. "Iconic Monaco, with its strong automotive and motorsport connotations, deserves the best of design and customer experience," said Winkelmann, before adding: "The new dealership in the Principality enhances our Monegasque clients' experience of our highly attractive product range, with a destination now appropriately located in the centre of Monaco."
A selection of the maddest and baddest Lambos lined up outside for the occasion. A one of 20 Reventón Roadsters was joined by the chiselled new Countach LPI 800-4 and Lamborghini's first hybrid super sports car, the Sián FKP 37. The Aventador LP 780-4 Ultimae completed the line-up.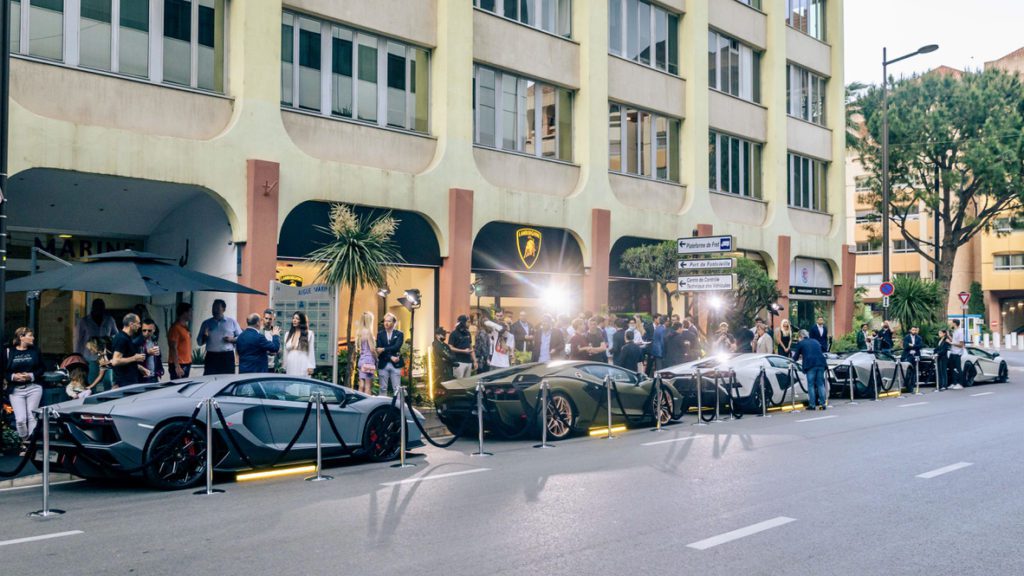 The new showroom boasts 218 square metres of space, and is divided into two areas where clients can explore the product range or just create their own in the 'Ad Personam' lounge, where virtually limitless paint possibilities and other exclusive options await. The showroom can be found at 24 Avenue de Fontvieille.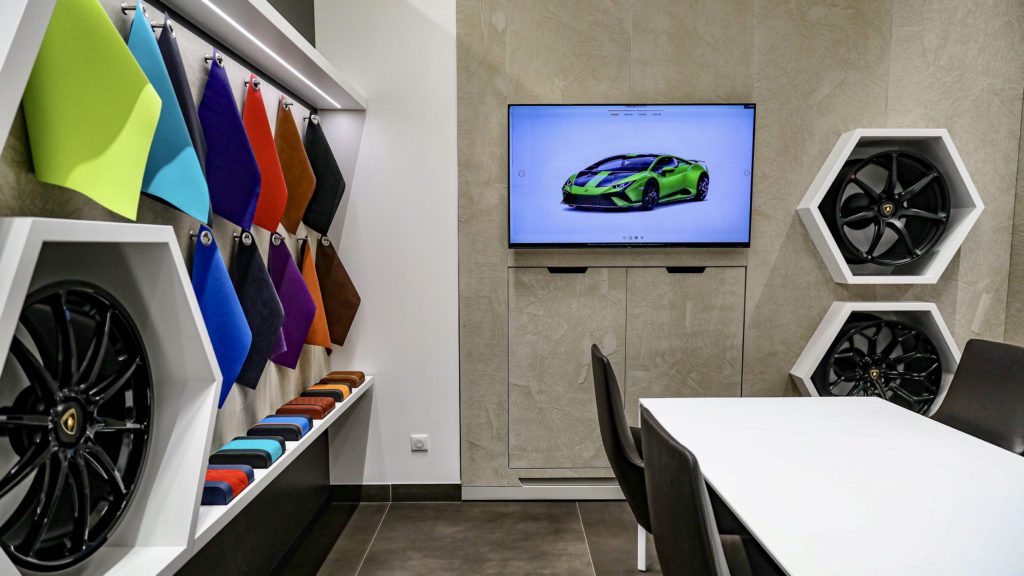 "This grand opening epitomises a momentum for Groupe Segond," said the group's CEO, Stéphane Colmart, before adding: "The collaboration between Lamborghini and the Segond Automobiles Group started in 2015 with the inauguration of our first Lamborghini franchise in Cap d'Ail. Today the story continues a few metres away, with our outstanding new location in Monaco, tailormade to house automotive masterpieces while offering the most refined services to our discerning clientele."
The raging bull that is Lamborghini continues to expand its horizons, with the new showroom in Monaco becoming the marque's 74th Lamborghini Dealerships in the EMEA region, bringing the grand total of Lambo dealerships to 179 across the world.
All images courtesy of Lamborghini Media, featured image: Stéphane Colmart (left) and Stephan Winkelmann (right) at the Lamborghini showroom opening in Fontvielle