Founded in Autumn 2021, Monaco's own luxury brand was named using Monegasque etymology, as Monaco Ville was originally called Monoïkos in Greek and 1297 marks the starting point of the reigning dynasty on the Rock when François Grimaldi famously captured the fortress of Monaco.
Monoïkos 1297 reflects the history and heritage of Monaco in every product carefully and responsibly crafted and designed from noble and eco-friendly materials. Every detail reveals a story connected to the Principality, even the production number of some of the items is limited to 98, the post code of Monaco.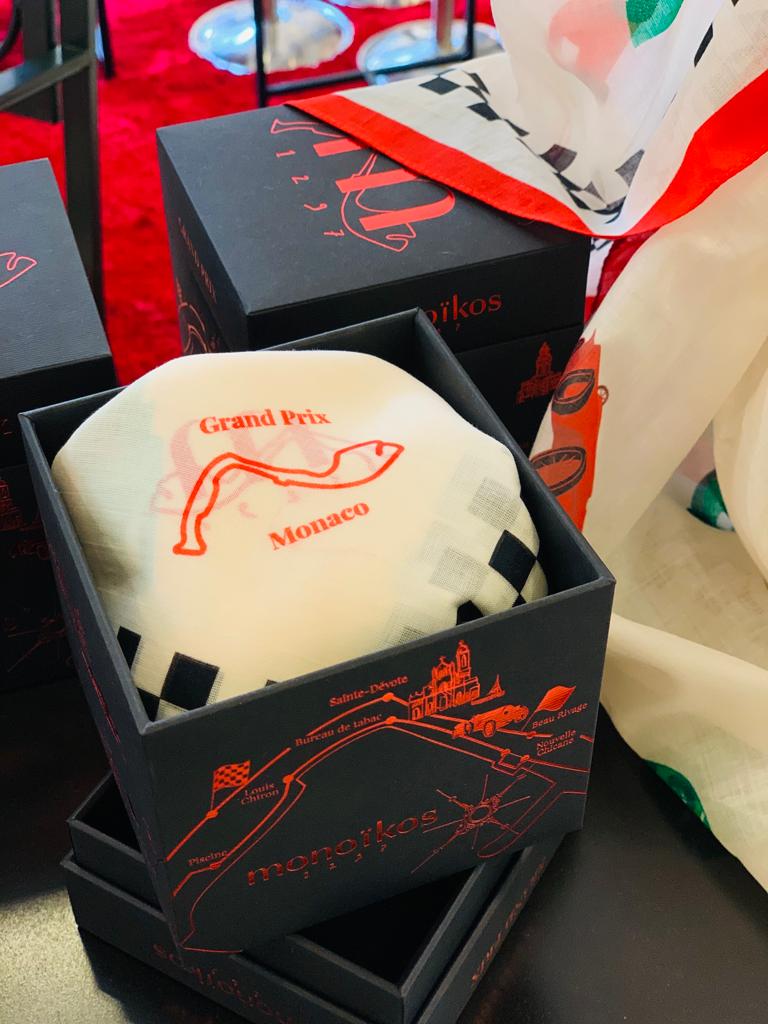 The founders of Monoïkos 1297 are good friends: Leticia de Massy, who is related to the Princely family and Charlotte de Pariente, a Parisian who became a resident six years ago.
Leticia and Charlotte welcomed selected guests to reveal their newest limited edition "Grand Prix" of Monoïkos 1297 on Thursday afternoon at the Metropole Shopping Centre. The Grand Prix line includes a candle, a beach towel, a scarf – paréo and a mischievous, or un malicieux, a feisty little long and narrow silk ribbon that can be used in a thousand ways. Malicieux is named after the first Grimaldi, François called "La Malizia" – as apparently the fortress was captured by malice.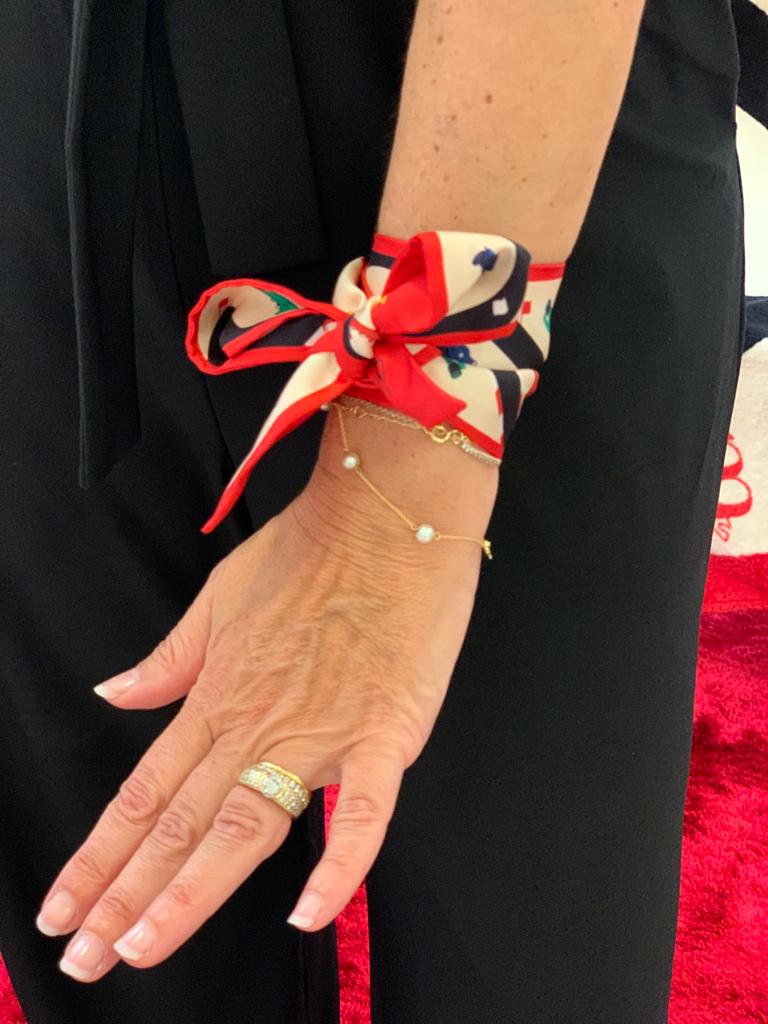 The Grand Prix edition will be sold exclusively during the Grand Prix Period, on-line and within a pop-up store at the Metropole Shopping Centre. The collection can be admired and purchased in the shops of the Automobile Club, at Komo and selected SBM locations: the Casino and Monte Carlo Bay Hotel.
Both Leticia and Charlotte can personally advise at The Metropole Shopping Centre pop-up shop which will run until May 30.
MAIN PHOTO: Leticia de Massy, left, and Charlotte de Pariente PHOTOS: Anita Corbin