The Principality is going to get much hotter this month, as the first ever edition of Monaco Swim Week will launch with a splash, bringing world renowned supermodels and the latest designs in swimwear together in the heart of Monaco.
Monaco Swim Week will run during the 2022 Monaco Grand Prix from Thursday, May 26 until Sunday, May 29, with the first event of the week being the Swim Week Gala Fashion Show on the panoramic terrace of the Fairmont Monte-Carlo, featuring top swimwear brands on top models.
A fashion presentation will be held at Nikki Beach the following day, and thereafter guests will be able to watch the Formula 1 action just below, as Friday's Monaco Grand Prix Free Practice will make for quite the sight and sound. A dinner and a fashion show after party will be held that same day.
Then, there is the super yacht party to look forward to on Saturday, May 28, complete with a celebrity DJ. Monaco's own Swim Week will attract a high profile crowd, with many more surprise guests, the organisers say.
Monaco Swim Week is the brainchild of Lawrie and Max Lewis, the former being – founder of the world's first live supercar show, Top Marques. Max Lewis grew up in Top Marques, and is now successfully following the footsteps of his well-established father.
Together with sales master Manoj Bairstow, and alongside the co-founders of Miami Swimwear Fashion Week and partners Planet Fashion and O Events, this experienced team is putting on a show that will not soon be forgotten.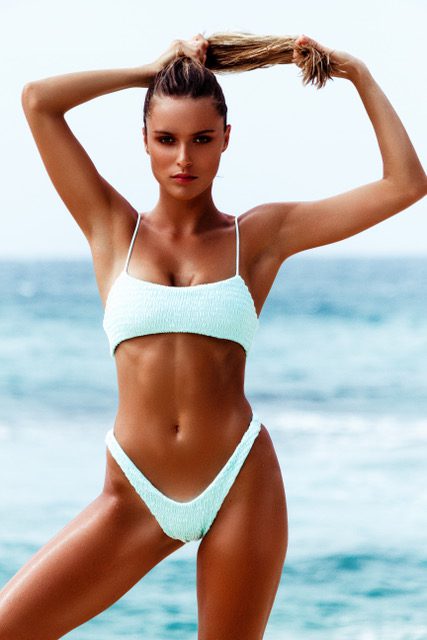 Monaco Swim Week co-founder Max Lewis told NEWS.MC "We will feature over 40 different supermodels, seven designers from around the world, and one Monegasque brand called Ciao Bella Monte-Carlo,' before adding that 'the event will be taking place on the panoramic terrace of the Fairmont Monte-Carlo, there we will have a luxury village, featuring watches, jewellery and other super toys. As you enter, you will discover an 80 foot-long catwalk with a backdrop of the Mediterranean sea."
Discover more about Monaco Swim Week on the Monaco Swim Week website.

All images courtesy of Monaco Swim Week