The newly-opened terrace bar of Hotel Miramar in the heart of Monaco offers an exquisite trip to your sensory perceptions. The cocktail menu is based on your favourite smell with a choice of six perfumes offered to you to smell and your favourite one then materialises into an elaborate cocktail. You do not know the ingredients and you are up for a surprise trip, nevertheless a trip you are most willing to take in an idyllic setting.
The "Equivoque" terrace also offers superb views over the magnificent Port Hercule and a fresh menu bursting with local produce: raw fish dishes and bruschetta. Access to the terrace is from ave. d'Ostende.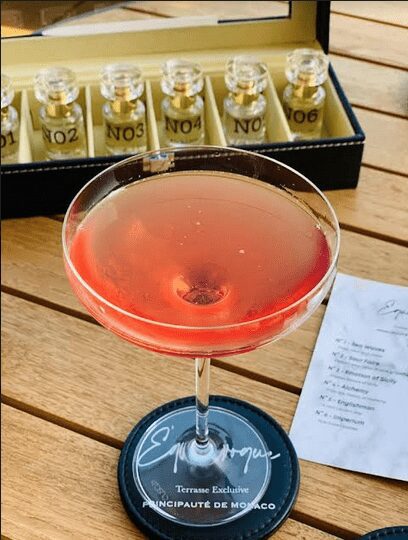 The recently-renovated hotel on avenue J.F. Kennedy changed hands in 2015, and it took four years to get it up to the new owners' standards and four times the one million euros budget they were planning to invest.
Now consisting of 14 rooms, demand is growing faster than three years ago, especially during the last two months.
"Our prices are very reasonable and competitive with other three-star hotels in Monaco. We are hoping to target the business segment because they do not need spas, big spaces and huge restaurant menu. They need a good quality convenient location and we are very central for everyone, " says Gleb Tskhovrebov, 31, the owner of the hotel.
TOP PHOTO: Gleb Tskhovrebov with his favourite cocktail number two PHOTOS: Anita Corbin
CENTRE: Cocktail number 4 with selection of perfumes to choose from