Princess Charlene joined Prince Albert, Prince Jacques and Princess Gabriella for an Easter family portrait at the Palace on Sunday, April 17.
The photograph issued by the Palace shows the family on the lawn next to the swimming pool in the Palace gardens.
This represents the first photograph of the family together since November 8 last year, after the Princess returned following several months in South Africa.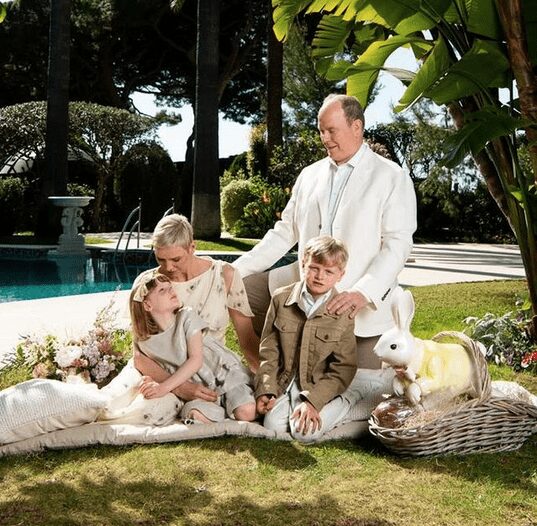 Princess Charlene left within days for treatment for exhaustion at an undisclosed location, before returning four months later, on March 12, to continue her recovery. She has made no public appearances since coming back to the Principality.
Having contracted coronavirus four days ago, Prince Albert tested negative for coronavirus on Sunday morning and was able to attend the finals of the Rolex Monte-Carlo Masters on Sunday afternoon.
The Prince's family is also shown attending a private Easter service at the Palace chapel conducted by César Penzo, the Palace chaplain.
PHOTOS: Prince's Palace