Lotus has divided the Internet with its new electric hyper SUV titled the Eletre, a car which appears to be a far cry from what the company embodied in the decades after being founded by the charismatic Colin Chapman.
The Eletre seems to be a bold leap into the future, and a step away from a rich history of lightweight, performance-primed sport cars, which were the product of Chapman's design philosophy of 'simplify, then add lightness'.
40 years on from the death of its founder, Lotus finds itself in a different world than the one that it was born in. Consumers now prefer the commanding ride height and sheer size of SUVs, over their smaller, more agile counterparts that can be found for the same price if not less.
Porsche in particular have enjoyed the popularity of SUVs, having sold 160,000 Cayennes and Macans last year alone, and now that even Ferrari have teased their own SUV, Lotus' move to manufacture an SUV makes sense.
However, the Eletre is more than just a regular run of the mill SUV. Lotus are calling their creation a 'hyper SUV', and being completely electric, the Eletre is already in a league of its own as a seriously high-performance EV SUV.
Measuring in at over five metres in length and two meters in width, the Eletre is not exactly what one would call compact. In fact, this is the first four door car in Lotus' 74 year history.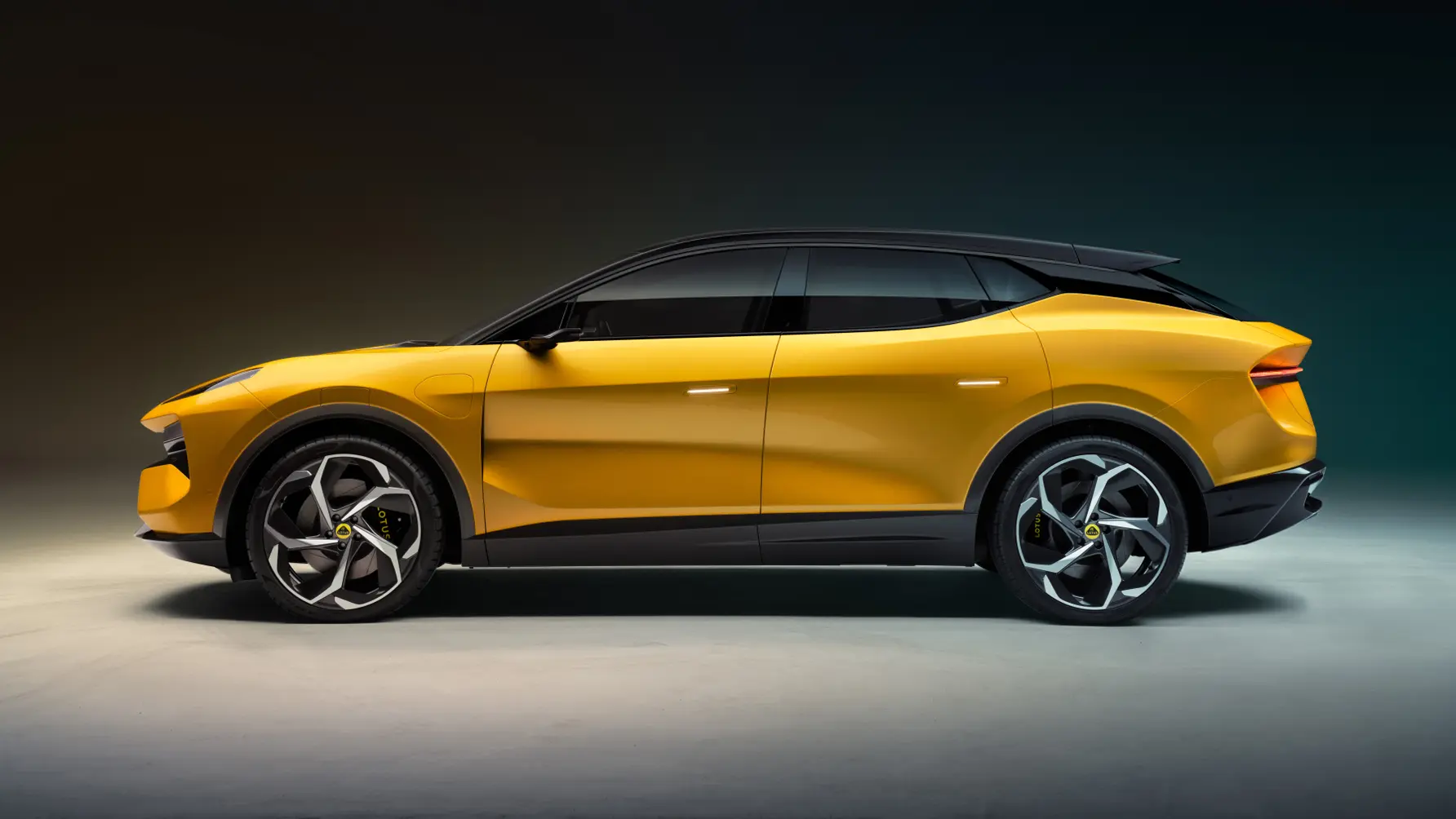 Unlike virtually every other car in the company's rich history, the Eletre is very heavy at 2.2 tonnes. Despite this, though, Lotus' plus-size offering is one of the company's fastest cars yet, as a 105kWh battery produces over 600bhp.
The Eletre is set to be sold in three forms, varying in levels of performance and specification, but always four-wheel drive. In its standard spec, Lotus hopes that its big baby will be able to reach 100km/h in under three seconds, and be able to accelerate up to a top speed of 260km/h.
These figures are enough to put any SUV manufacturer on high alert, and unlike the competition, the Eletre is a relative bargain with a starting price tag of around 100,000 pounds. Not bad for something that is the same size as the Lamborghini Urus, while being that little bit faster.
If electrified warp speed in a land yacht isn't futuristic enough for the discerning modern consumer, said consumer ought to take a look inside. Carbon fibre and sustainably sourced materials are intertwined to create a contemporary interior space, and rather annoyingly for those who prefer the touch of physical buttons, all the infotainment can be found on a massive 15.1 inch OLED touchscreen in the centre console.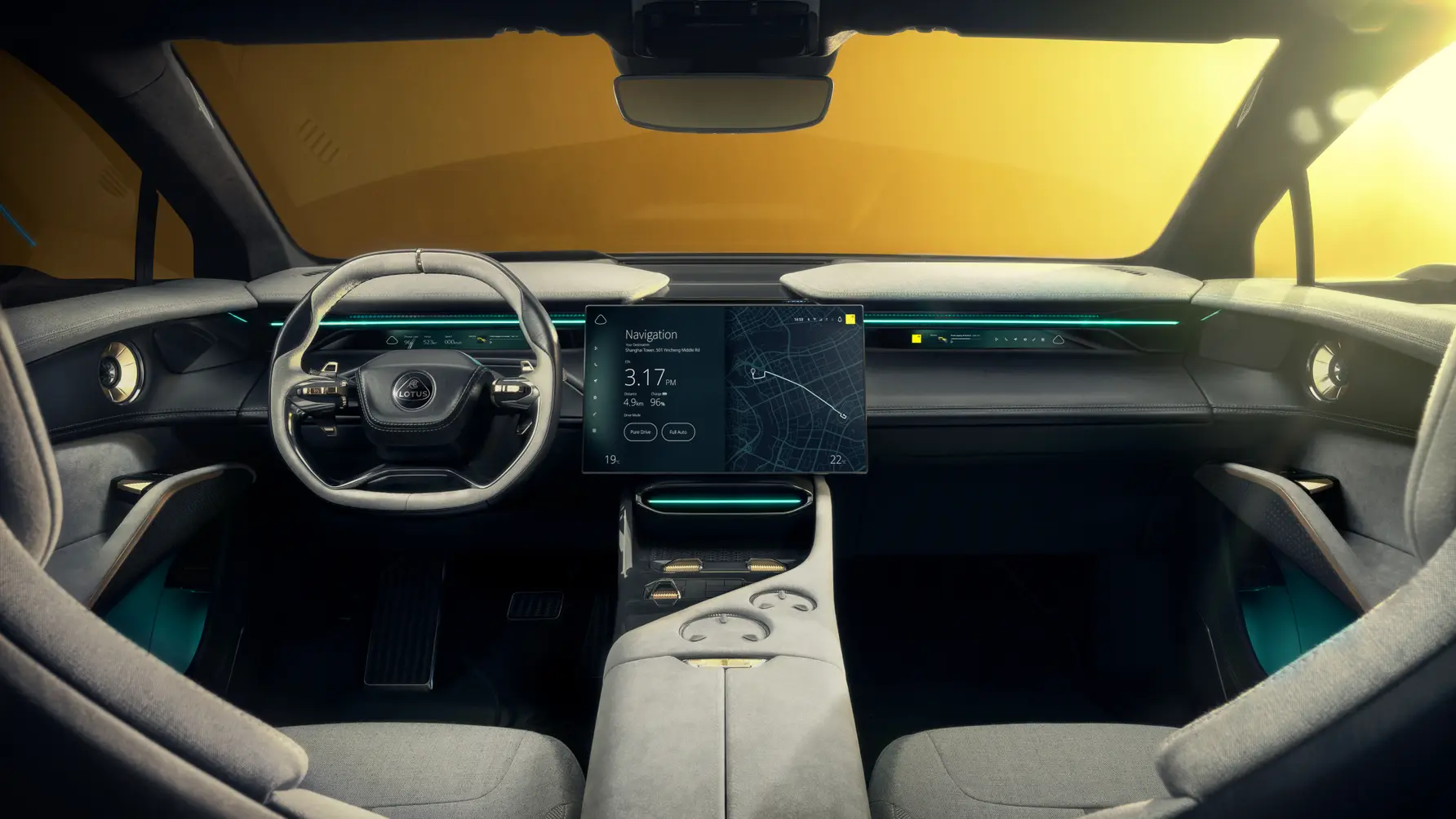 A whole host of impressive tech, and a new aluminium frame to house it all doesn't come cheap in terms of research and development, but the Eletre is the first of four EVs set to be unveiled by Lotus before 2025, so the investment is stretched beyond this model alone.
Not too long ago, little old Lotus could not have dreamt of announcing four new EVs by 2025, but the British marque is now part of the Chinese automotive company Geely, and is subsequently on the receiving end of some much needed foreign capital.
The Eletre is designed in Britain, but made in… that's right, China. More specifically, the Eletre will be constructed in a brand new, state-of-the-art facility in the trendy city of Wuhan.
Those who have found their interest to be piqued by Lotus' latest creation will have to wait for customer deliveries to begin in 2023, from which point the Eletre will surely be spotted in large numbers on the school run to ISM, while not sheltering in a subterranean Monegasque car park.