The fury of Russia's unprovoked attack on Ukraine and the death and destruction that it has sown have taken the world by surprise.
But among the dreadful tragedies, one tale has had a happy ending.
Stepan the cat, who has more than a million followers on Instagram, managed to escape to France with his owner Anna, partly thanks to the Monaco-based World Influencers and Bloggers Association.
According to the Washington Post, the organisation and its CEO Maria Grazhina Chaplin, helped the pair make their way to safety on the Med from their first stop, Poland.
"It was not so easy, on each stage we were in touch with them," spokeswoman Iryna Savchak told the influential US daily. "Now, we are personally taking care of them in France."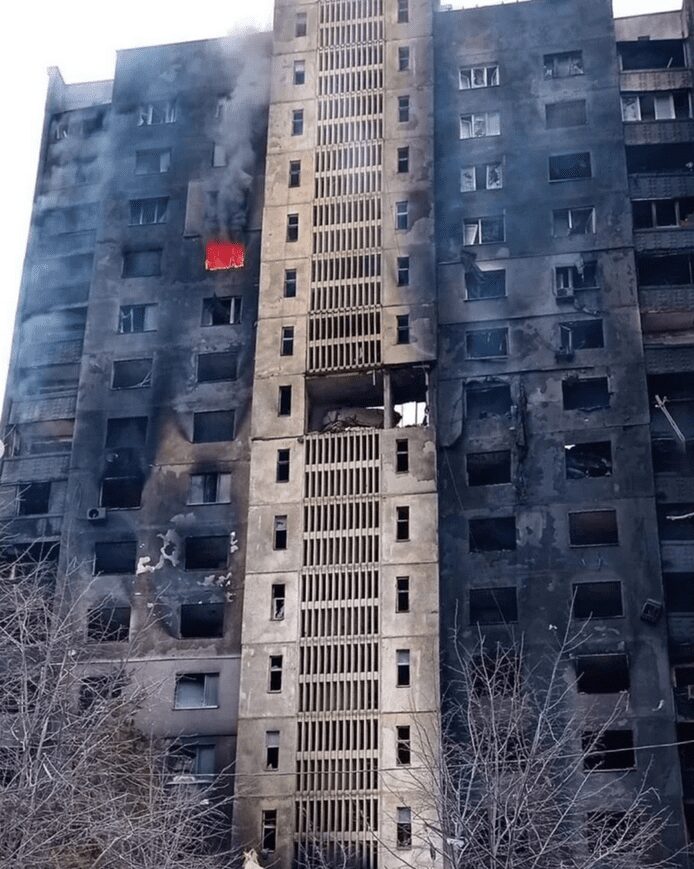 Anna and Stepan's apartment building
Anna told the newspaper how their epic journey had started: "On February 24, early in the morning, we were sleeping at home. At 5 am, some explosion was heard, and I didn't even understand what it was… After a while, after half an hour later, there were more explosions, the windows trembled. I jumped up and understood that something terrible was happening!" she said.
"The attack and shelling of Kharkiv (especially on the North Saltovka where we live). We realized that the war had come to our house."
They spent a week without electricity before they were able to leave the city.
"We got on the train Kharkiv — Lviv (in 20 hours, we got to Lviv). Then we followed to the border with Poland."
Now safe near Nice, Anna said they are relieved but also very worried about relatives who remain in Ukraine.