Wannenes Art Contact is currently holding expertise meetings in Monte-Carlo on an ongoing basis, by appointment.
The valuations are conducted by experts in relevant departments, including Paintings and Works of Art, led by Teresa Scarlata, whose own specialism is jewellery.
Teresa, who splits her time between Monaco and Milan, said that this year's summer sale will be in the Yacht Club in July 13 and 14, adding that the auction house wants to allow potential sellers plenty of opportunity over the next few months to come into the premises by appointment just off blvd. Princesse Charlotte, on ave Saint Michel for a no-obligation valuation.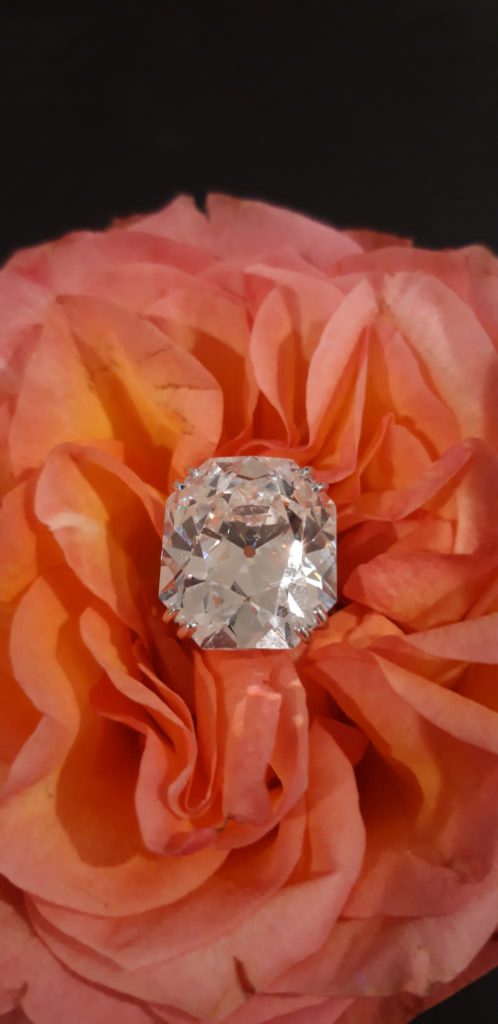 Cushion diamond, 23.27 carats G/SI, whose estimate is 300-400k euros.
Among a number of outstanding items that have been consigned for the summer sale so far is a cushion diamond, 23.27 carats G/SI, whose estimate is 300-400k euros.
Of particular interest in terms of watches is a Rolex Jean-Claude Killy Dato Compax – named after the French former World Cup alpine ski racer, dating from 1952, estimated 80-160k euros. Two Rolex Daytona Paul Newmans will also be offered, with estimates of 110 – 130k euros and 120-240k.
MAIN PHOTO: Rolex Jean-Claude Killy Dato Compax