The collection at Saint Paul's Anglican Church of items for refugees fleeing the war in Ukraine has been so successful that it has been suspended temporarily due to the large quantity of items already received.
A rented van was filled by a team of volunteers on Friday afternoon and driver Emma Walker will set out on Saturday morning. After an overnight stop en route, Emma aims to reach the delivery target of a church in Hungary on Sunday afternoon.
Arthur Reynolds, who led the organisation of the relief project, said that it was important to know that the donated items would be delivered to the right people for onward distribution.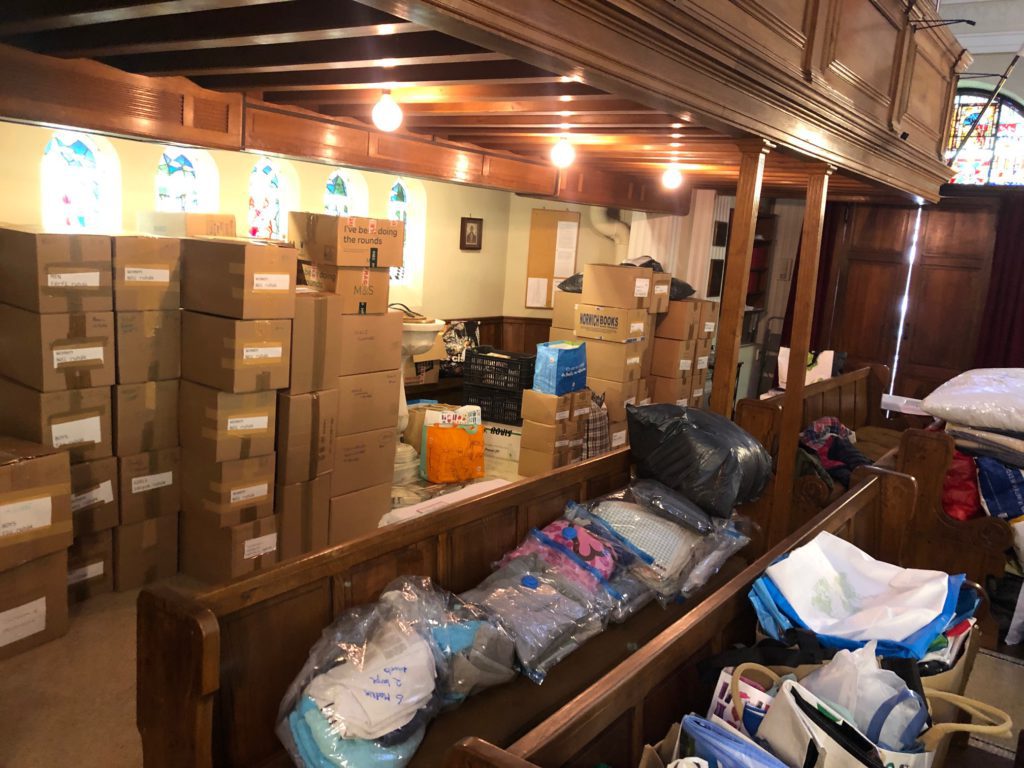 Some of the already-sorted items fill the back of the church at Saint Paul's before being loaded
More than 2.5 million Ukrainians have fled the war-torn country since the Russian invasion 16 days ago, mainly women and children trying to find safe refuge.
Among the many already-sorted items on board the van were 32 boxes of women's clothes, eight boxes of baby clothes, three boxes of first aid items, five boxes of baby essentials, more than 2,000 nappies and 40kg of dog food. Each box is labelled in English and Hungarian.
MAIN PHOTO: Volunteers after loading the van, together with two members of the Monaco Fire Service who helped