UPDATED: Thursday, March 3, 01.00: Violetta and Lyubov Prigozhina, the mother and the wife of Yevgeny Prigozhin, who the EU says is responsible for sending Wagner Group mercenaries to Ukraine, are banned from the EU and will have their assets frozen, according to the Financial Times. Bound by International treaties, Monaco must follow.
A bank account held in Monaco by Yevgeny Prigozhin was frozen by the Monaco government over a year ago. In line with EU sanctions, on October 29, 2020, the Monaco Government froze the Monaco-held funds of Prigozhin. See https://news.mc/2021/12/26/russian-mercenaries-arrive-in-mali-to-help/
Hit by EU sanctions on Monday, February 28, Alisher Usmanov has a home in Monaco, according to Forbes. One of the earliest investors in Facebook, his biggest holding now is his stake in iron ore and steel giant Metalloinvest. He also has a stake in electronics maker Xiaomi and owns extensive real estate assets in the West, ranging from two estates in the UK—Beechwood House in London and Sutton Place in Surrey, valued at a combined $280 million—to luxury homes in Munich, Germany; Lausanne, Switzerland; Monaco; and Sardinia.
He also owns one of the largest yachts in the world—the estimated $600 million Dilbar, according to Forbes. This has been seized by German authorities at a shipyard in the northern city of Hamburg.
Steel baron Alexey Mordashov – Russia's richest man – was hit by EU sanctions on Monday. Besides his stake in Russian steel giant Severstal, he also owns a 34 percent stake in Germany-based travel firm TUI Group. He became the latest Russian billionaire to speak out about the war on Monday, when he said that the conflict was "a tragedy of two fraternal peoples."
A posting on Instagram by Alexei Mordashov Jnr, believed to be Mordashov's son, is revealing: "My name is Alexei Mordashov, born November 13 1989. I live in Monte-Carlo, Monaco, I love the beautiful girls and the rest u'll see."
Gennady Timchenko, a key Putin ally, was among the first Russian billionaires to be sanctioned by the US in 2014 following the Russian occupation of Crimea, alongside Arkady Rotenberg, Boris Rotenberg and Yuri Kovalchuk. He was sanctioned by the UK on February 22 and also by the EU on Monday. He is also a citizen of Finland, an EU member state, and Armenia.
Timchenko owns stakes in several companies including gas producer Novatek and petrochemicals firm Sibur. He also has extensive real estate holdings in Europe, including two hotels in France and a lakeside mansion in Geneva.
An economist by training and already sanctioned by the US, Suleiman Kerimov made a career investing in distressed companies in Russia. He cashed out and heavily invested in investment banks such as Morgan Stanley and Goldman Sachs before the 2008 financial meltdown. He lost billions but recovered by betting on what's now Russia's biggest gold producer, Polyus. He was sanctioned by the US in 2018 for alleged money laundering related to the purchase of villas in France. He still owns four villas located in Antibes in the south of France.
The Rotenbergs, plus a wife and ex-wife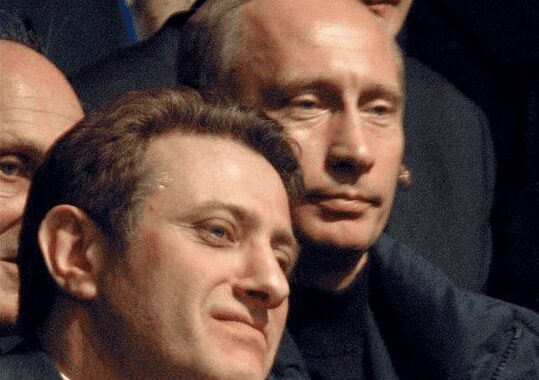 Boris Rotenberg and Putin
Two brothers with very close relationships with Monaco are Boris and Arkady Rotenberg, childhood friends of Vladimir Putin.
Much of the Rotenbergs' wealth stems from massive infrastructure projects following Russia's annexation of Crimea. According to those familiar with the projects their cost was 300 percent above industry norms and the contracts were awarded by the Kremlin.
Boris Rotenberg, who co-owns the largest construction company for gas pipelines in Russia, SMP Group, is under UK sanctions and so is his nephew Igor Rotenberg, a majority shareholder in Gazprom Drilling. He also established SMP Racing in Monaco, which is now believed to be defunct. (https://smpracing.ru/eng/press/)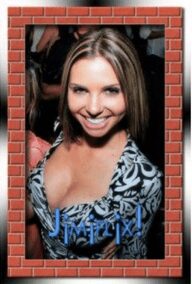 Karina Rotenberg
Karina Gapchuk Fox is the former name of Karina Rotenberg, the glamorous, horse-loving wife of Boris Rotenberg, one of Russia's most infamous and wealthy oligarchs. They have been linked to various properties in Mougins, some held in other names.
France's register of commercial organisations requires married women to give their maiden names when buying a property. TI-Russia and OCCRP were able to establish that Karina Rotenberg's maiden name was Gapchuk, that she was born in November 1978, and that she is a Russian citizen listed as residing in Monaco.
Karina Rotenberg is still married to Boris and is the registered owner of several properties in Atlanta, Georgia, which she acquired using her first husband's surname, as Karina Gapchuk Fox. The properties have been empty for a long time, apparently abandoned, and are the subject of civil proceedings by service providers.
In and around Monaco, the ex-wife of Arkady Rotenberg – the older and richer brother of Boris – has put her divorce proceeds to use by developing her own businesses in the area. Natalia Rotenberg had no discernible wealth of her own before marrying Rotenberg in 2005, but now has interests in fashion, jewellery, perfumes and publishing. (https://www.nataliarotenbergworld.com/)
"Natalia's own passion to achieve and succeed has propelled her to be the founder and current CEO of NR group, which as an international brand has holdings and numerous investments worldwide," Natalia Rotenberg says on her website.
She has been a paying guest at a number of Conservative Party fund-raising events in the UK and is believed to have maintained a close relationship with individuals who are influential in the Party, as well as with the Russian dictator.
Wives and former wives of sanctioned oligarchs are not automatically sanctioned and neither Karina Rotenberg nor Natalia Rotenberg are on any list of sanctioned individuals.
RELATED ARTICLE: https://news.mc/?s=rotenberg
RECOMMENDED READING: https://www.occrp.org/en/investigations/7675-how-to-hide-a-russian-fortune-on-the-french-riviera
MAIN PHOTO: Alisher Usmanov's Dilbar, registered in the Cayman Islands and seized by the Germans, seen here in Port Hercule