Tuesday March 1 06:00: Putin has promised nuclear retaliation for EU countries that supply weapons in defence of Ukraine. Russia's foreign ministry said that the bloc's support for Ukraine, including its economic sanctions, "will not go unanswered," adding "You should not fail to understand the danger of the consequences."
Meanwhile, the UK's prime minister said on Monday that more weapons will arrive in Poland today to be driven into Ukraine in addition to the 2,000 Next Generation Light Anti-tank Weapons already supplied that have proven very successful in the hands of Ukrainian defenders.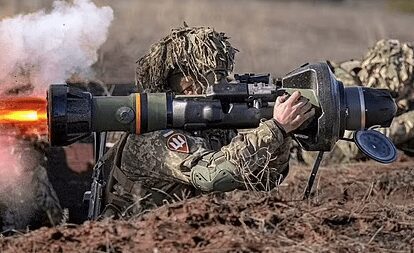 Ukraine's neighbour Hungary, a member of NATO since 1999 and also of the EU, said it will not allow weapons to transit its territory and has so far failed to impose a no-fly zone for Russian aircraft.
On Tuesday morning a column of Russian and Belorussian army vehicles, including tanks and missile launchers, stretching continuously for 64 kilometres has been seen by satellites making its way to Kyiv from the north.
So far, Ukraine has made very effective use of Turkish-supplied drones to destroy convoys, including one from Chechnya in which a top general was killed. Since the invasion started on February 24, more than 5,000 Russian troops have been killed.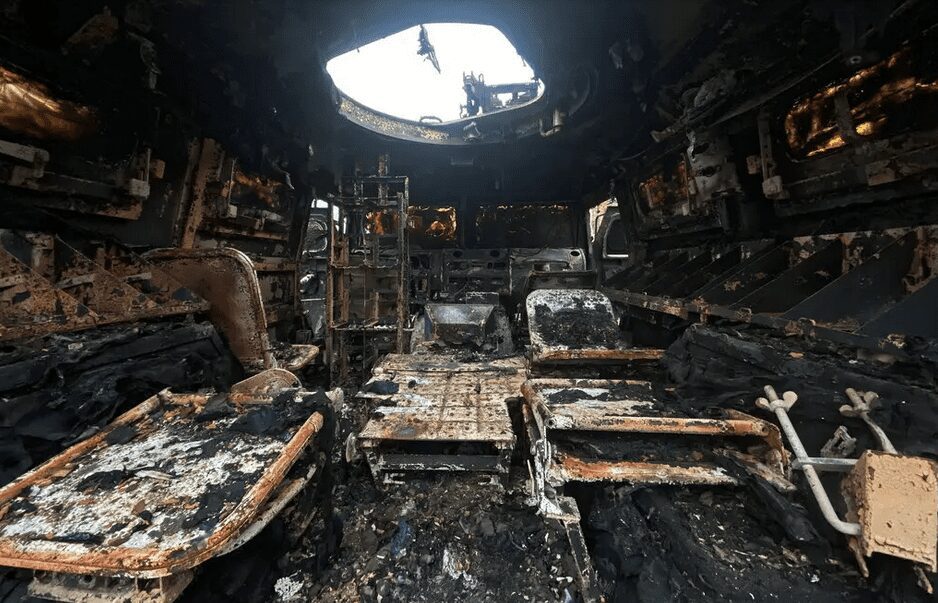 More than 150 UK residents have so far answered the call to come to the aid of Ukraine and are being admitted through Ukraine's western borders with visa formalities lifted.
EU countries are likely to discuss admitting Ukraine to the Union immediately during the day.
"We're only in the opening days of this, and Putin has a lot of cards to play,'' said Douglas Lute, a former US lieutenant general and ambassador to NATO. "It's too early to be triumphalist, and there are a lot of Russian capabilities not employed yet."
"Russia has not yet massed its military capability in an efficient way," Mr Lute said. "But the Russian doctrine of mass firing and no holds barred was visible in Chechnya, and there is the potential that Russia will get its act together tactically, and that will result in mass fire against population centres.''
According to the New York Times, Russian military doctrine toward taking cities is both grimly practical and deadly, favouring heavy artillery, missiles and bombs to terrify civilians and push them to flee, while killing defenders and destroying local infrastructure and communications before advancing on the ground.
Visit NEWS.MC during the day for more updates.
PHOTOS: (main) Destroyed vehicles after a Russian rocket attack in Kharkiv Ukrainian Civil Response (top inset) A Ukrainian serviceman fires a javelin anti-tank rocket UK armed forces, (below inset) a destroyed Russian troop carrier outside Kharkiv Vitaliy Gnidyi/Reuters