Bruno Lavagna is man with deep roots in Monaco, and an even deeper love for the Principality itself. A marketing expert who has worked with major luxury brands around the world, Bruno has just published the book, Géopolitique du Luxe, where he explores the connection between geopolitics and luxury, and how the forces of each drive the other.
Bruno believes the theory "Donnez-moi des bons mets à déguster, je vous aiderai à signer de bons traités" (Give me good food to taste, I will help you sign good treaties -Talleyrand to Napoleon) and Monaco's special role to promote the values of craftsmanship and sustainability on a global scale.
I get my morning coffee and croissant here
In the morning I like to sit in front of the sea and read the papers, so for me the Yacht Club or Société Nautique is the best. I like to be informed, I read a lot and make my own opinions. This is my best way to start the day.
My favourite lunch spot
I'm usually rushing from one meeting to another, so I like to go to Le Marché de Condamine, where there are lots of options for a quick, good lunch (like Roca), and nothing too heavy.
Best Friday night aperitif
Apértitif is best taken with friends. In the summer we go to the beach because I like to be outside. In the winter, the Yacht Club is always a good option.
Annual event I never miss
Of course, I like the tennis, F1, the EPrix, and Historique Grand Prix, but the best event for me is Monaco Classics Week. The boats that come are amazing. I have been part of the Tuiga team a few times and have also been lucky enough to be invited on different beautiful old ladies, like Emelia and Vistona.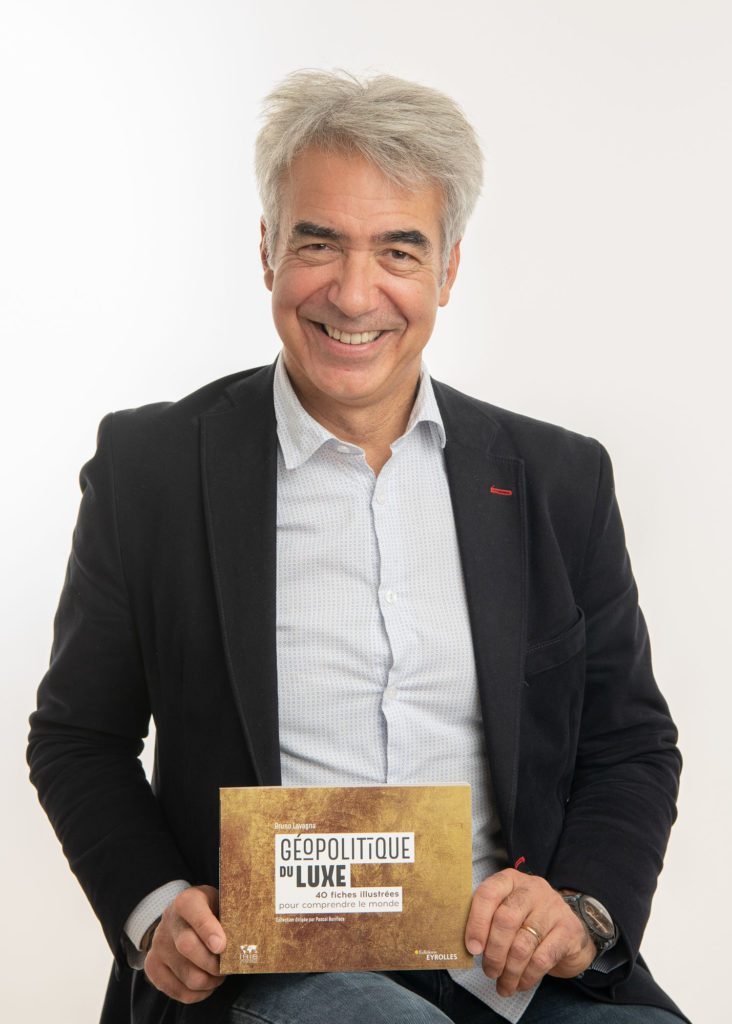 Favourite time of year in the Principality
September and October are really special here. The weather is spectacular and everything starts to quiet down.
My best Monaco workout
I walk a lot (Monaco is perfect for this) and I am also very fond of the Monaco bikes. They are the best way to get across town, much faster than driving. And once the water warms up, I swim in the sea every day.
Where I go/what I do for "me time"
I go to the beach, not just for swimming, but for meditation, yoga, stretching. It is where I de-stress and re-charge, both physically and spiritually.
My go to shop for last minute gifts
I like to give gifts that represent Monaco, so there are always great little things from the Automobile Club, the Casino, or even the Ballet de Monte Carlo Shop or Country Club. I also love all the products from L'Orangerie, https://www.orangerie.mc/, which are sourced and made in Monaco. Always the perfect gift.
A hidden gem I'm willing to share
I am a member of the Club Bouliste de Rocher and it is a great place to take lunch or go to play pétanque. They serve authentic regional food. You can have a pastis, some socca and enjoy a feeling of being outside of Monaco, while in the heart of Monaco at the same time.
Best day trip out of town
The beauty of Monaco is France (I like Eze, for instance) on one side, and Italy (I love Dolce Aqua) on the other. Sea or Mountains, all just a short drive away. And in the winter the hike up to Tête de Chien is amazing. It is a good walk, not easy, but not too challenging, and you really feel the nature, but still in view of Monaco. And on crisp winter days, in the early morning you can catch sight of Corsica across the sea.
The one thing I would change about Monaco if I could
As a Monaco citizen, I would really like to create more bridges between the residents and Monégasques, and the people who come to work in Monaco every day. I want to protect the culture and lifestyle we are lucky enough to enjoy here. And of course, if I had a dream, I wish there was less noise from all the construction and cars.
The Shout Out
I love Maison Pierre on Rue Grimaldi. The owner, Isabelle Pierre, has an excellent collection of beautiful products for yourself or for gifts. And outside the store, she has a board where she writes messages that make you think. http://www.pierre.mc/fr/
The shop is very close to where my grandfather, who was an ophthalmologist, had his office on rue Florestine. This is my area.
Merci, Bruno, for sharing your Monaco!