A self-described 'Culture Vulture', Lora Bernabei Reynolds is a fixture on Monaco's arts scene and rarely misses a concert of the Monte Carlo Philharmonic Orchestra.  She and her husband Arthur attend a concert or event at least once a week, making the most of all the varied and fabulous cultural experiences the Principality has to offer.
 
Lora is a native of New York who left the States to explore Europe, first living in Spain for two years.  She was soon drawn to the Côte d'Azur by the sun and sea and has lived and worked in Monaco since 1988. 
 
I get my morning coffee and croissant here
 
Miami Bar on Larvotto Beach is the local place for the people who live in the area.  I get a decaf cappuccino and a croissant and enjoy the early morning sun before anyone arrives. 
 
My favourite lunch spot
 
My absolute favourite place is Salon Rose, which is actually inside the Casino.  It is a gorgeous setting, especially on the terrace in the summer.  They've got lots of options on the menu and the service is excellent.  There is also an amazing ceiling fresco of the angels in heaven… smoking cigars. 
 
And we also love Il Giardino on Boulevard d'Italie.  They have an amazing antipasto, which is a meal in itself.  Their pizza and melanzanie are great as take-aways too.
 
Best Friday night aperitif
 
It's got to be the library bar at the Metropole Hotel.  The atmosphere is both comfortable and elegant.  The service is wonderful and it is the perfect place to meet up with friends for fantastic drinks.
 
Annual event I never miss
 
Of course, Printemps des Arts. There is always a really wonderfully diverse program, with one or two themes.  They go deep into a composer or era and bring in great international artists. 
 
We also have a tradition of going to the Monte-Carlo Ballet performance on New Years Eve.  It is so close, just a quick walk to the Grimaldi Forum, and afterwards we walk back home with our friends and ring in the New Year with drinks on our balcony.  No lines, no crowds, it's just perfect. 
 
Favourite time of year in the Principality
Winter. It is so much more beautiful here than other places at this time of year. And of course, it is less crowded than in the summer. All of our favourite places are more easily available to us.

My best Monaco workout

Walking from one side of Monaco to the other, down to the port, and over to Fontvielle. In the summer we swim first thing in the morning, but always leave before 10am, when the crowds start to arrive.

Where I go/what I do for "me time"

I meet up once a week with my women friends, many of whom are also American. We have tea in Nice or drinks in Monaco. It is a good way to stay connected and have excellent conversations. That is my "me" time.

My go to shop for last minute gifts

For something nice, I go to Lalique on blvd des Moulins. I love gifting a nice piece of crystal or a silver picture frame. It is always appreciated.

Otherwise, Fragonard in Eze is great for hostess gifts like soaps and creams.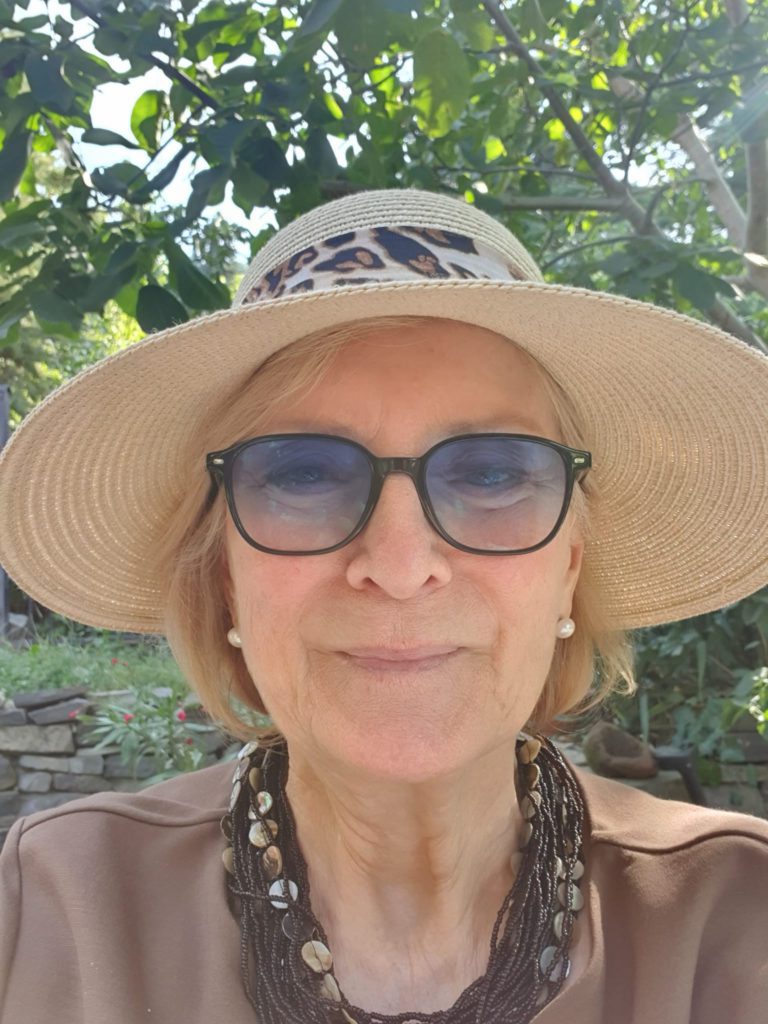 A hidden gem I'm willing to share

The terrace (parvis) of the Villa Paloma (Nouveau Musée National de Monaco). It is right at the top of Monaco and has a little outside seating area with the most spectacular view. It is just a lovely place where you can sit and look at the sea and just be with yourself.

Best day trip out of town

We love to go to Bordighera, to have a good coffee with great pastries, especially the cannoli siciliani, which I can never resist.

The covered market in Ventimiglia is also wonderful.

The one thing I would change about Monaco if I could

Parking! And traffic is atrocious at times. The Government is trying to get people to use bikes and the buses, but it doesn't seem to be enough.

The Shout Out

The hairdresser Alan Telfer in the Carrefour center is excellent. I've been going to their hairdresser and stylist for many years and never got so many compliments on my hair before. http://www.alantelfermonaco.com/

Thanks Lora, for sharing your Monaco with us!
PHOTO: Top, Lora with husband Arthur