The 2022 Fight AIDS Cup did not disappoint, as stars and icons from throughout the sporting world came together for a memorable charity football fixture at the Stade Louis II on Monday, January 24.
As the name of the game suggests, the Fight AIDS Cup benefits the work of HSH Princess Stephanie's foundation, Fight AIDS Monaco.
There was no shortage of football legends on the pitch, or on the sideline. Didier Deschamps joined forces with David Trezeguet amongst others on HSH Prince Albert's team titled the 'Barbagiuans', which was managed by legendary Monaco and Arsenal manager Arsene Wenger.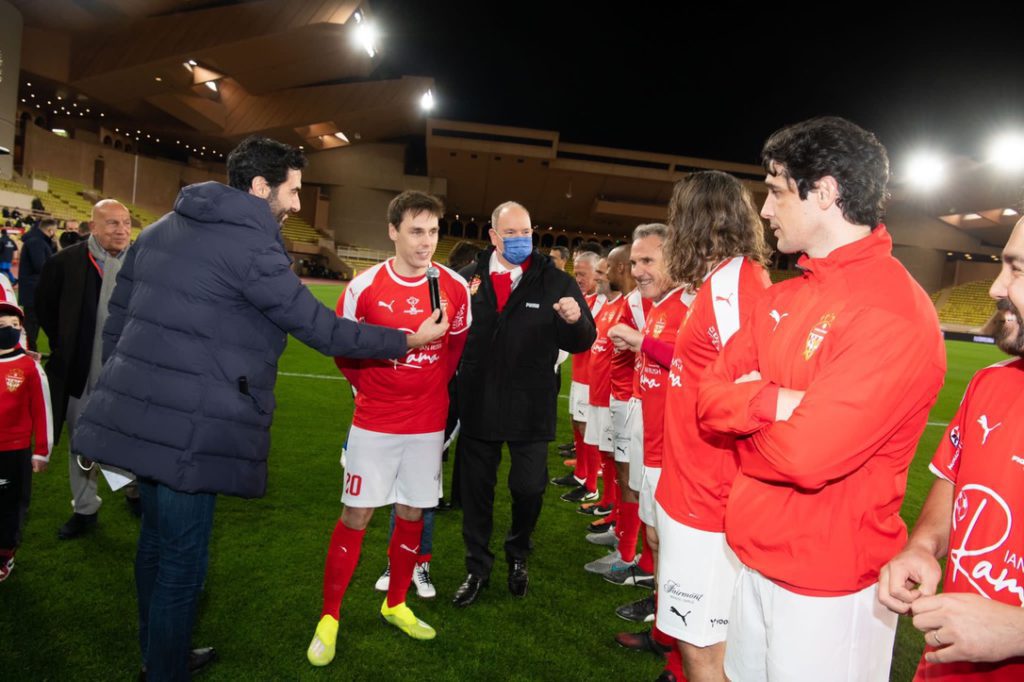 The principality's home hero, Charles Leclerc also featured in the Princely team, to the delight of the supporters in the stade.
'Cirque FC', Princess Stephanie's own side was not short on firepower either, with the likes of Robert Pires and Clarence Seedorf donning the team's blue kit.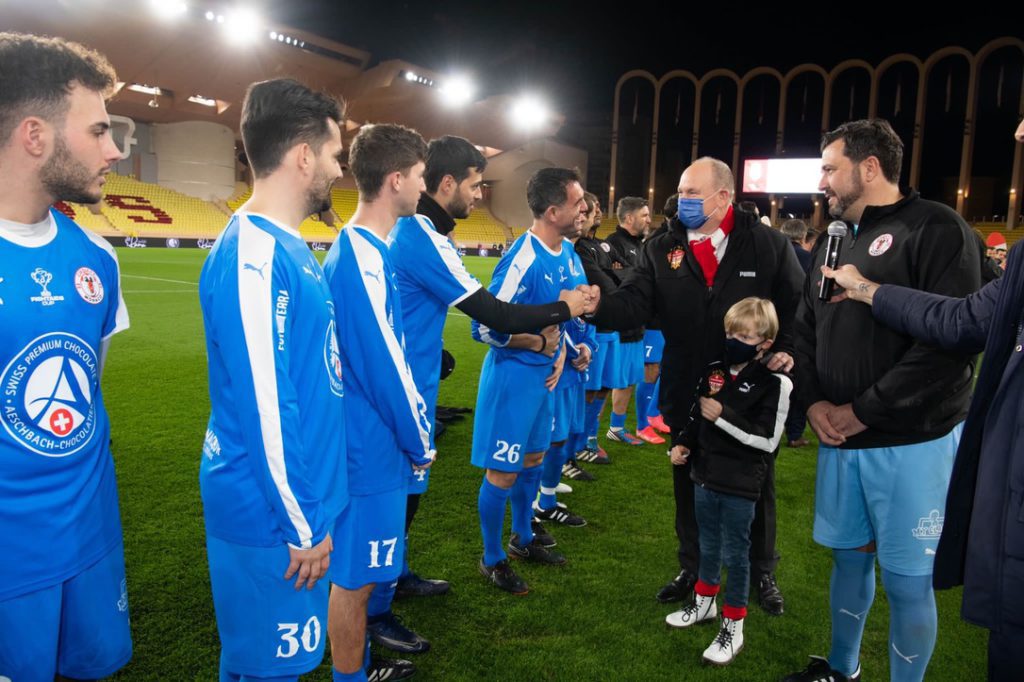 The former footballers rolled back the years as the match got underway, with Deschamps and Seedorf being the most impressive players on the pitch in the first half. However, at the end of a 35 minute half, the scoreline remained empty.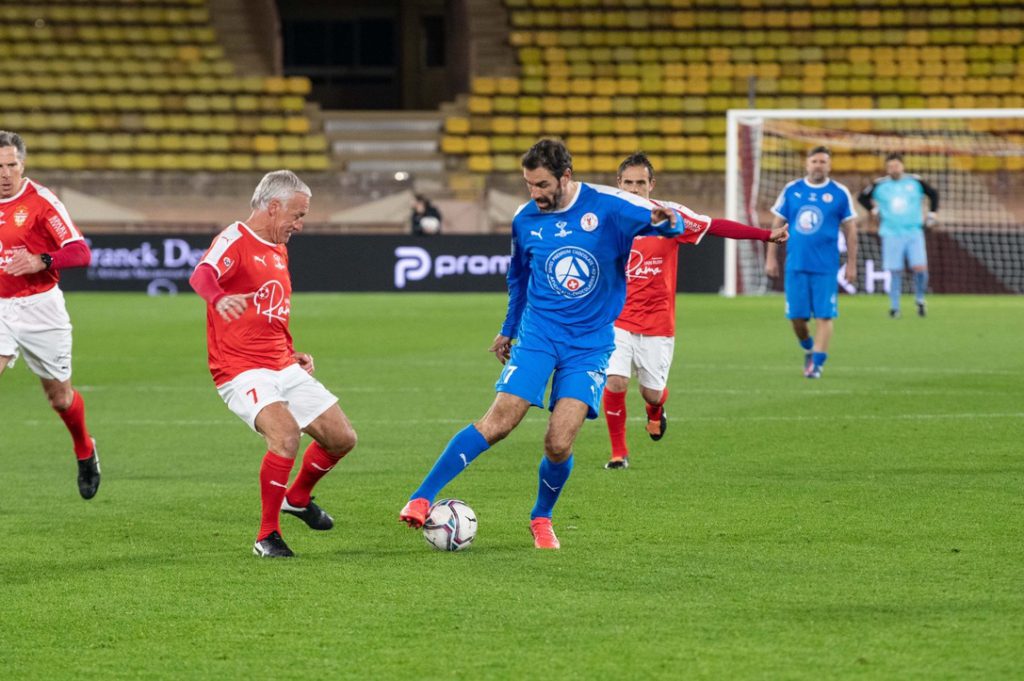 The scoreline wasn't opened until the 51st minute, when a faux-pas by Barbagiuan goalie Roma lead to the first goal of the match.
Then it would be Luca Toni who would strike again for Cirque FC, this time after a strong run into the box and a confident finish one minute into extra time.
The Barbagiuans were able to score in the last moment of the game courtesy of a headed effort by defender Sébastien Squillaci, but this would be too little too late, as Cirque FC emerged victorious with a 1-2 score.
At the end of an entertaining 70+5 minutes of football, Princess Stephanie and her team lifted the Fight AIDS trophy, designed by artist Stéphane Cipre.
The sole female footballer to play on the pitch was former PSG player Laure Boulleau, who was rightfully proud of her participation in a charity event of this caliber.
"It is a real pleasure to take part in this meeting, in a team made up of football legends. I feel privileged to be able to play against players who made me dream and made me want to play football. Being here for Fight AIDS Monaco, the good cause… that's what motivates us to give the best."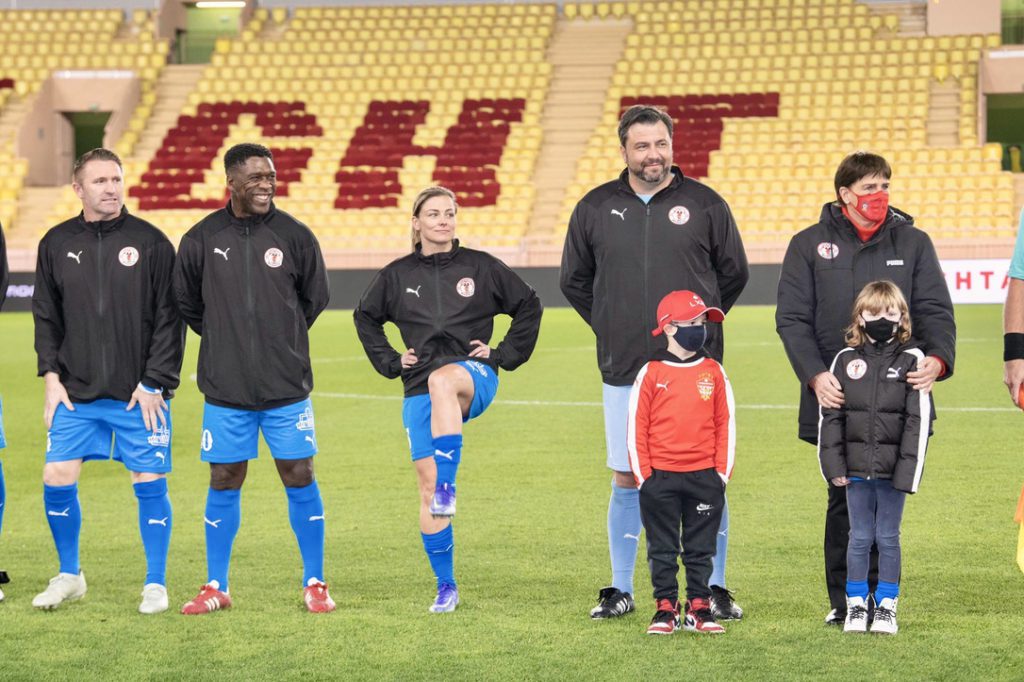 Boulleau added that "Women have sometimes struggled to feel legitimate in the world of football, it's not always easy. I was so well received by this Cirque FC team and by each person present at this beautiful event… it's great. I am thrilled and I will always be ready to participate in the Fight AIDS Cup in the future."
Featured image: Jack Brodie