Maserati is set to make a return to motorsport, more specifically the electrified kind, with an entry into the 2023 FIA Formula E World Championship.
Maserati's return to racing will be welcome news for motorsport enthusiasts, as the Italian car manufacturer has delighted and entertained many generations, with different cars in a wide range of competitions.
The last time that a single-seater Maserati raced through the streets of the Principality was in the late 1950s, at the hands of Maria Teresa de Filippis, the first woman to race in Formula 1. Just a few years before that, Juan Manuel Fangio and Stirling Moss both piloted Maseratis in F1 with an impressive degree of success.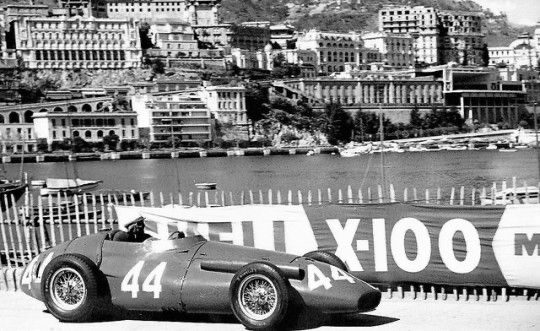 Half a century later, the iconic MC12 tore up the now finished FIA GT Championship, winning 22 races and 14 Championship titles before its retirement in 2010.
Now, 12 years-later, Maserati has announced its return to motorsport and will be the first Italian marque to join the Formula E grid upon its entry to the championship at the beginning of the 2023 season.
Speaking about this major milestone, Maserati CEO Davide Grasso said: "We are very proud to be back where we belong as protagonists in the world of racing. We are powered by passion and innovative by nature. We have a long history of world-class excellence in competition and we are ready to drive performance in the future."