Rolls-Royce enjoyed a record number of sales in 2021, up by a staggering 49 percent from the previous year, despite the ongoing coronavirus pandemic.
The luxury carmaker's CEO, Torsten Müller-Ötvös, announced in an online presentation that Rolls-Royce sold 5,586 vehicles to customers in more than 50 countries, the highest figure ever achieved by the marque in its entire 117 year history.
Müller-Ötvös said that "In the luxury sector as a whole, the struggle was not so much focused on attempting to find customers, but rather producing enough product to satisfy huge customer demand."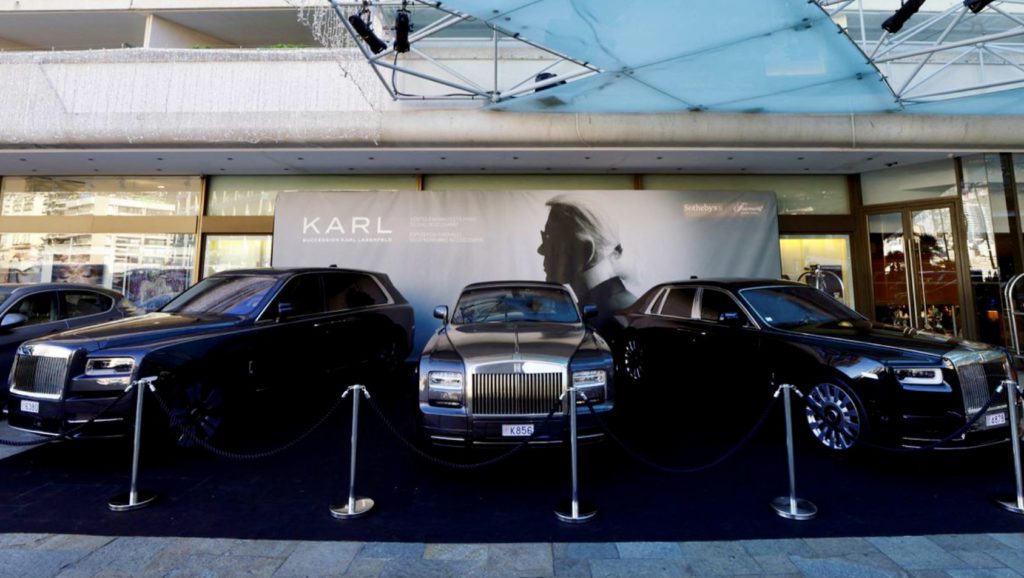 Three Rolls-Royce cars that belonged to late fashion mogul Karl Lagerfeld on display outside the Fairmont Hotel in Monaco ahead of the auction of Karl Lagerfeld's Collection by Sotheby's auction house REUTERS/Eric Gaillard
Speaking to Reuters, Müller-Ötvös revealed that Rolls' British manufacturing plant in Goodwood was running at close to maximum capacity, and that orders fill out the book firmly into the third quarter of 2022.
"If you order a Rolls-Royce today, you will expect to take delivery of it about a year from now," said Müller-Ötvös.
Another heavyweight in the luxury automotive industry, Bentley Motors, also enjoyed record sales numbers in 2021. The British marque announced in the previous week that their global sales jumped by 31 percent to a record number of sold Bentleys.
Featured image courtesy of Rolls-Royce