Barclays Private Bank is celebrating the 100-year anniversary of opening in Monaco, which marks a century of providing a broad range of investments, credit and banking solutions to High Net Worth clients and family offices in the Principality, the bank said on Monday, January 10.
"Throughout the decades, Barclays has helped a wide variety of clients protect, grow or pass on their wealth. Today, as the only British bank in Monaco, Barclays' commitment to the region remains as strong as ever."
Barclays Private Bank was established in Monaco in 1922. It was the first foreign private bank to open its doors in Monaco's Golden Square and is now one of the most respected financial institutions in the Principality.
"From Monaco, the Private Bank leverages the "Power of One Barclays" by connecting local and international entrepreneurs and private clients to a broader offering, including the capabilities of Barclays leading Investment Bank and Corporate Bank to bring them enhanced, tailored propositions. Barclays Private Bank leverages the resources, skills and knowledge of the Barclays Group, which traces its origins back to 1690 and is renowned for financial stability, international experience and innovative services," the bank said.
From January, a selection of memorabilia from Barclays over the years will be on display at the Barclays Monaco office. Included in the display will be a gold signet ring dating from 1570, which was designed by Thomas Gresham, banker to Queen Elizabeth I and founder of Martin's Bank which was later sold to Barclays in 1969. Inside the ring is an engraved grasshopper; the Gresham family crest, which was also the sign under which Martin's Bank traded.
Also on display will be a letter from the court of Queen Elizabeth I authorising Thomas Gresham to pay her debts in Antwerp, a ledger from Oxford Old Bank – which later became part of Barclays in 1900 – showing the account of Oscar Wilde, as well as the UK ́s first credit card.
Throughout 2022, Barclays will be marking its centenary year in Monaco with events that celebrate its history and future in Monaco. Among them will be the Monaco Ocean Week, which Barclays Private Bank will be supporting for the second year through its partnership with the Foundation Prince Albert to safeguard ocean bio-diversity and help maintain a stable climate.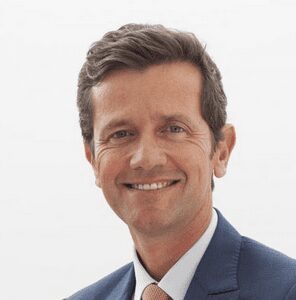 Gérald Mathieu, CEO of Barclays Monaco, said: "Throughout the last 100 years, we have continually adapted as the needs of our clients have changed and as technologies have advanced. We are, in reality, 100 years young! Yet, Barclays Private Bank remains a 'people business' at heart, where our colleagues continue to play a fundamental role in the success of our business by putting clients at the centre of everything we do. The essence of our purpose and our ambition to go above and beyond our clients' expectations remains our number one priority.
"Today Barclays Monaco thrives by collaborating with the local community in key initiatives, such as Monaco Ocean Week which is focused on improving global sustainability. This is one example of how we're honouring Barclays' longstanding commitment to Monaco, where we continue to partner with clients to help them protect, grow or pass on their wealth as well as access bespoke investment opportunities, that can help them influence their future and the future prosperity of the Principality.
"I want to extend a big 'thank you' to the local community, our clients and partners, and of course all Barclays colleagues, for supporting Barclays and our brand over so many years. We are looking forward to celebrating this special milestone with you."
PHOTOS: Top, Barclays Bank in Monaco, centre, Gérald Mathieu, below, '100 years young'