In this season of giving it is a delight to hear from Martine Ackermann, one of Monaco's most active and enthusiastic philanthropists. Martine was born in Paris and grew up in Nice. She has lived in Monaco for almost 30 years with her husband and two children. She is the founder of Child Care Monaco, www.childcaremonaco.mc which helps provide access to education for children, with projects in India, Guatemala and South Africa.
Martine says that she loves living in Monaco because it has all the ingredients that make her life happy: family, friends, culture, security and many opportunities to meet new people. During lockdown Martine led singing from her balcony each night, bringing the community together and keeping spirits high among Monaco's residents.
Instagram: childcaremonaco
__________________________________________________________________________
I get my morning coffee and croissant here
I usually have my breakfast at home but from time to time I like to go to visit my friends Nicolaï & Chef Alex at Patisserie Riviera on blvd des Moulins. This bakery is amazing. It reminds me of my parent's patisserie, Cappa, one of the oldest in Nice. I spent a lot of time there growing up so I always feel at home when I am surrounded by cakes and beautiful patisseries.
My favourite lunch spot
I love the terrace of the Monte Carlo Country Tennis Club restaurant. Especially when it's sunny, the view of the Mediterranean Sea is stunning, sometimes blue or some days turquoise, it is like going on a voyage without moving from the chair. I love their food and the tartare is delicious!
Best Friday night aperitif
Gerard's Café, I love this place. There are always people of many different nationalities, different ages and a mix of cultures in a great ambience. Gerard always has a kind word to make you feel at home. And they found a dry white wine that I love.
Annual event I never miss
I love cars(!) so each year I organise The Ladies Vintage Car Rally in September, with the proceeds going to support Child Care Monaco. Of course, I love the Formula One too. On Saturday we like to go to a terrace restaurant to watch the qualifying. Then on Sunday we watch from a friend's balcony overlooking the starting line. I love all the excitement and atmosphere.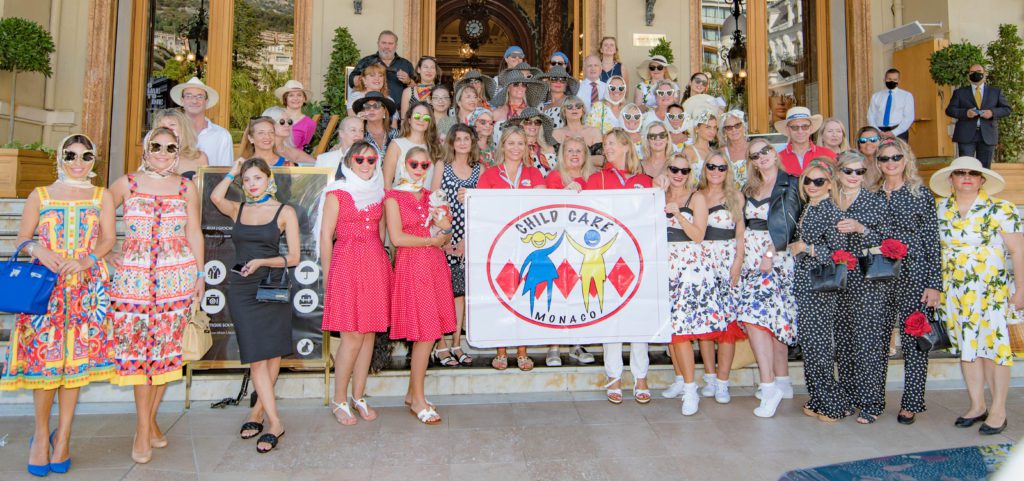 Favourite time of year in the Principality
Christmas and New Year. I love all the decorations on the streets, the big trees, all the lights. Monaco looks so beautiful at this time of year. This season make me feel like a child again. I also love going to the ice rink with my family each year.
My best workout in Monaco
I do most of my sport in the MCCC gym, plus my coach Marco comes three times a week to train me on my terrace. I drag my husband away from his home office to join these sessions at least once a week.
Where I go/what I do for "me time"
I love to walk my three rescue dogs around in the mountains; le plateau de la justice or Mont Angel. And when it's the right season I really enjoy an early morning swim in the sea.
My go to shop for last minute gifts
I prefer to support the older, independent shops around Monaco. I go to Parfumerie Edith Harlay in the Galerie Commercial de Fontvieille. Florence Palmaro, the manager, is very nice and has ideas for last minute gifts for a range of prices. They have a great selection and give good advice.
A hidden gem I'm willing to share
Le Théâtre du Fort Antoine is an AMAZING place, it feels like going back in time. I go there when I want to be alone. It is the only place I know where I won't meet anyone (normally I run into at least 10 people I know when I go out). It is where I go to meditate and be in peace. I tell my family I am going for a meeting with myself and come back refreshed and calm.
Best day trip out of town
I like to go to Ramatuelle. They allow dogs on the beach, and it makes the whole family happy when we can all be together. We have a big mini bus, so we load it with paddles, all the beach stuff, the dog's tent, and we are ready for the adventure. Ventimiglia is great too, it is so close, but feels so different.
The one thing I would change about Monaco if I could
We really need more green spaces for our dogs and to educate the owners to clean up after them. It is so easy, there are FREE bags everywhere!
The Shout Out
Michèle Zuppardo my singing teacher. He is amazing, very patient, professional and a great musician. Thanks to him I am able to sing in public, go on stage and to be less shy. He has helped me really improve my singing and feel more confident to share my voice with others.
Instagram: Revolution_voice_monaco, Michele_voice_in_progress
Thank for sharing your Monaco, Martine!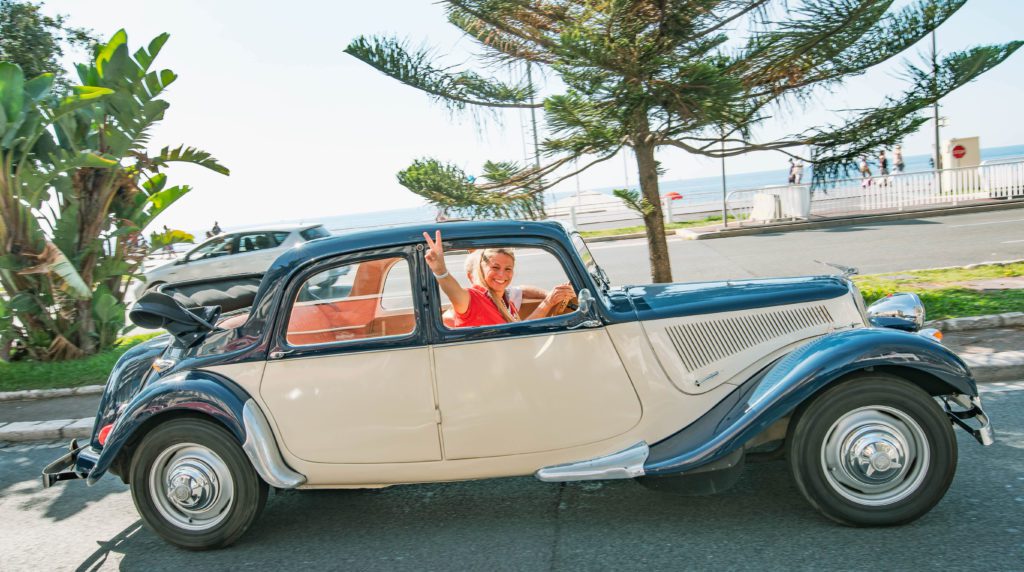 This is our last Questionnaire for 2021. It's been great fun to do this column and share some of things that make living in Monaco so special.
If you'd like take on a future edition of My Monaco Questionnaire, please reach out to me siri@news.mc. Joyeuses Fêtes, Happy Holidays and best wishes to everyone for a brilliant New Year!