Each week we get to know Monaco a little better through the eyes of its residents. Taking on the Questionnaire this week is the accomplished painter Toby Wright. Toby was born, raised and had his early schooling in Monaco. His family has been here since the 1920s when his grandfather came to help bring the prestige of luxury English cars to the Principality.
Toby has just opened a new studio in Monaco where he paints commissioned portraits, landscapes and organises his painting expeditions and courses. One of his latest commissions is exhibited at the Musee Oceanographique and you can learn more about his work on his website: www.tobywrightfineart.com, his YouTube channel and his Instagram account: @tobymwright.
---
I get my morning coffee and croissant here
No coffee for me, which always gets me weird looks in this part of the world. It's tea for me, and my choice is pain au chocolat rather than croissant, which I usually grab from Costa just down the road.
My favourite lunch spot
I usually eat on the move, making my own lunch. But, if I have time, Azurra Kitchen of the Novotel is nice, simple and healthy. Or Terrazino with their great crêpes and relaxed outdoor seating.
Best Friday night aperitif
Usually an art show opening is a fun choice, or just entertaining friends in my studio. But otherwise I favour outdoors and near the water. The Port Hercule is fun and lively for an aperitif, especially with the backdrop at "blue hour": the moment where the sky and sea fuse together.
Annual event I never miss
The Grand Prix. The transformation of the town in surreal, as you can feel you've temporarily travelled to another world! I love inviting outsiders to witness the zoo that it is. One friend visiting from the U.S seeing it all for the first time thought this was a weekly occurrence, all year round.
Favourite time of year in the Principality
Probably just before the summer heat and just after. This is when the air is clear and crisp and the colours are vivid without the haze of the heat, and the sea is less murky.
My best Monaco workout
Who needs a gym when your back yard is literally "stair-master" city? You can spend all day finding new steps you haven't ran up yet in Monaco. Some work colleagues from London a few years back experienced this when getting back to their hotel from the port side bars, late into the night, and needing to walk up to the top end of Monaco. They called it the best glute work out they'd ever done.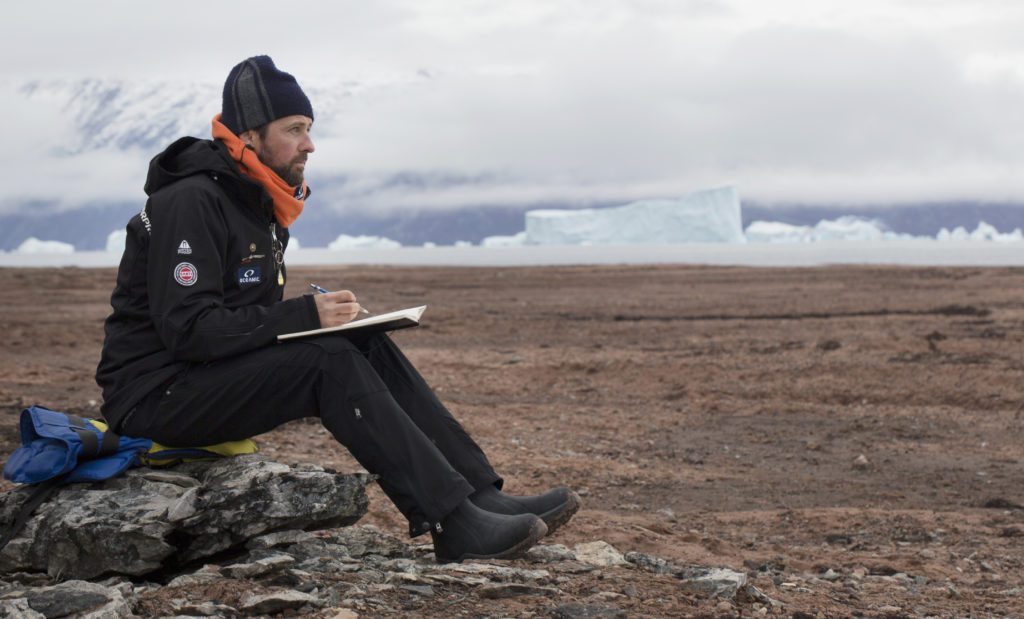 Where I go/what I do for "me time"
I love to sketch in nature so going out with my sketchbook to relax and get near the water. You can find a few nice spots in the Jardin St Martin next to the Oceanographic Museum, or along the main digue of the port. I find the open view of the sea with the wind in your face is very calming and energizing at the same time.
My go to shop for last minute gifts
If I'm really desperate, I run to the FNAC. But if I can, I make sure I go to smaller locally run shops.
A hidden gem I'm willing to share
I don't know if this is still possible, but there was a time when you could access a secret entrance to the bakery building in Fontvieille, (they supply croissants etc across Monaco) and sneak in at 3 or 4am. You can pick out pastries from the "reject" buckets, and pay next to nothing for a full bag. Ideal after a very long night out. It's up to your readers to find out if this is still available.
Best day trip out of town
For me it's usually hiking or climbing so it would have to be the Vallée des Merveilles, the red rocks of the Esterels, or exploring WWII bunkers in the back country.
The one thing I would change about Monaco if I could
This is going to get me in trouble, but how about a more historically expansive art museum? To match the calibre of the Oceanographic Museum, please.
The Shout Out
Spicy Bamboo restaurant, 1 place Bougainvillers, adjacent to Rue Grimaldi. Such a great selection of some of the best Asian dishes.
Thank you for sharing your Monaco, Toby!