Demonstrators gathered outside the Princess Grace Hospital from 16:00 on Tuesday, September 14, to protest against Government proposals to punish health professionals who refuse to be double-vaccinated against coronavirus.
A speaker representing a number of health workers gave voice to the protesters' concerns before they embarked en masse for a march through Monaco.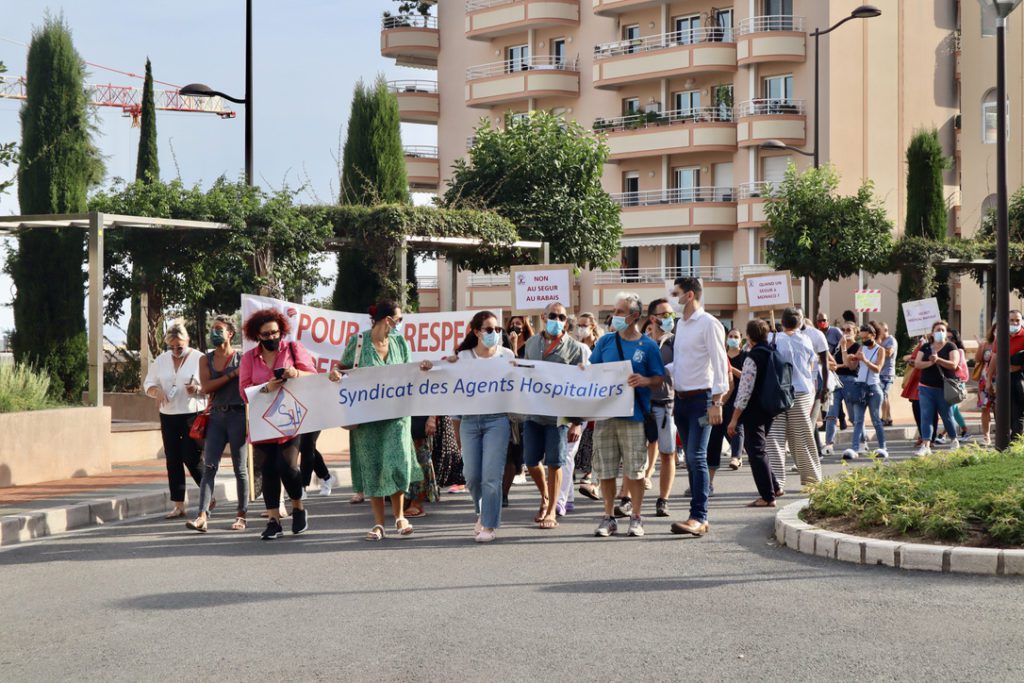 The march was composed of about 300 people, who made their voices heard with the help of megaphones and placards.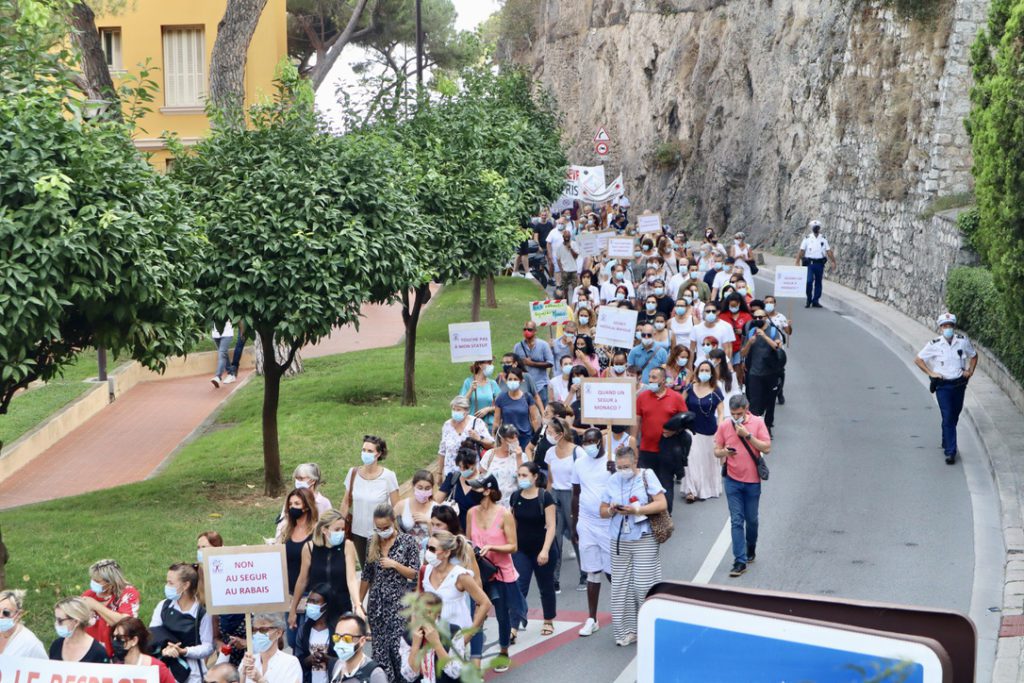 The Monegasque police were out in large numbers, as per usual, but blocked roads off on this occasion to allow the demonstrators to march safely.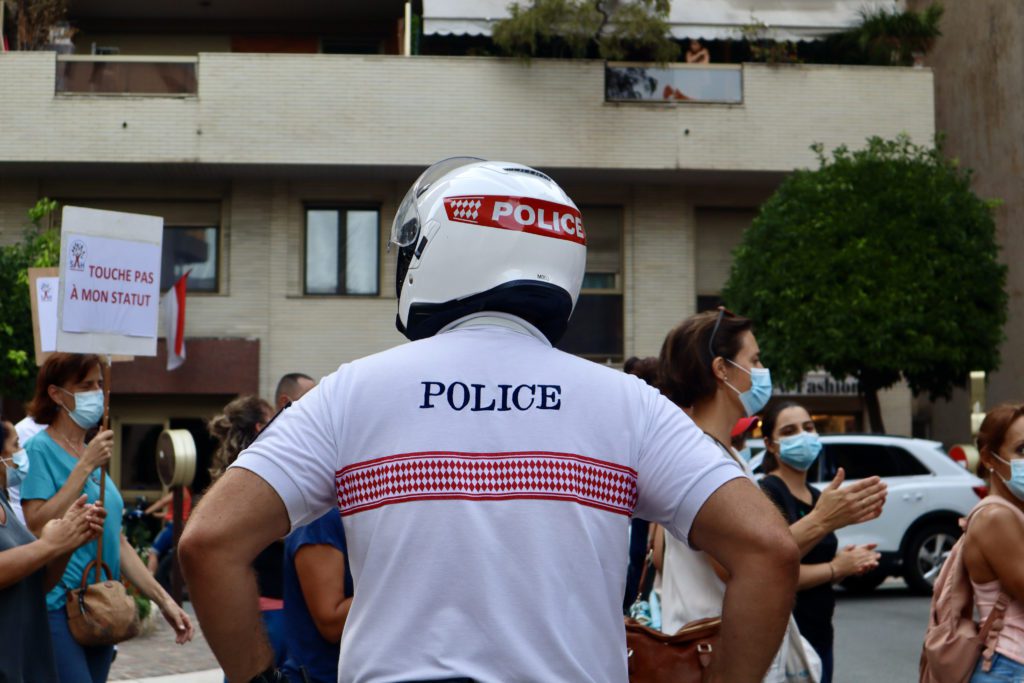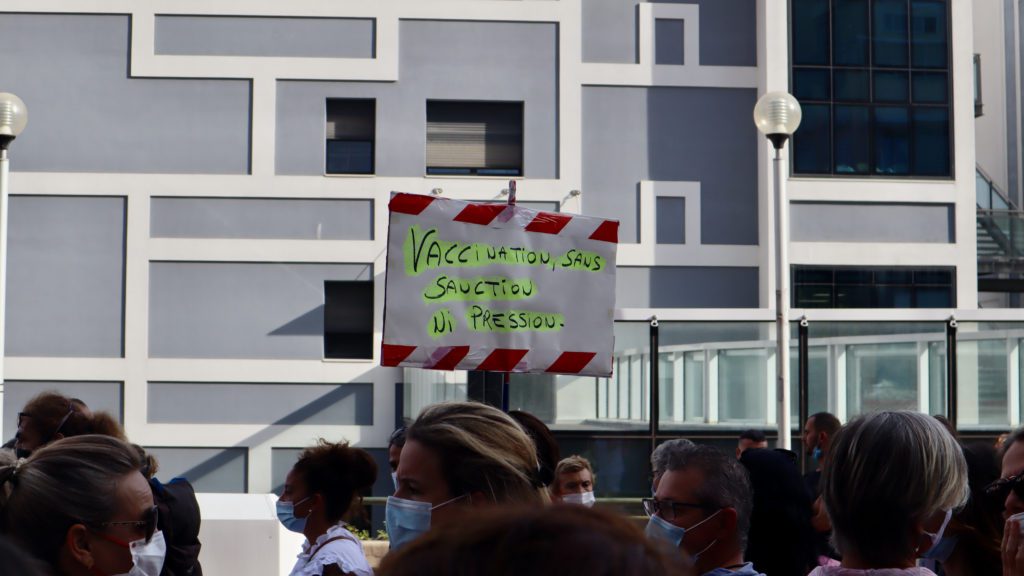 All images by Jack Brodie for NEWS.MC