Thursday 26
Sylvain Blassel concert at the Saint Paul's Church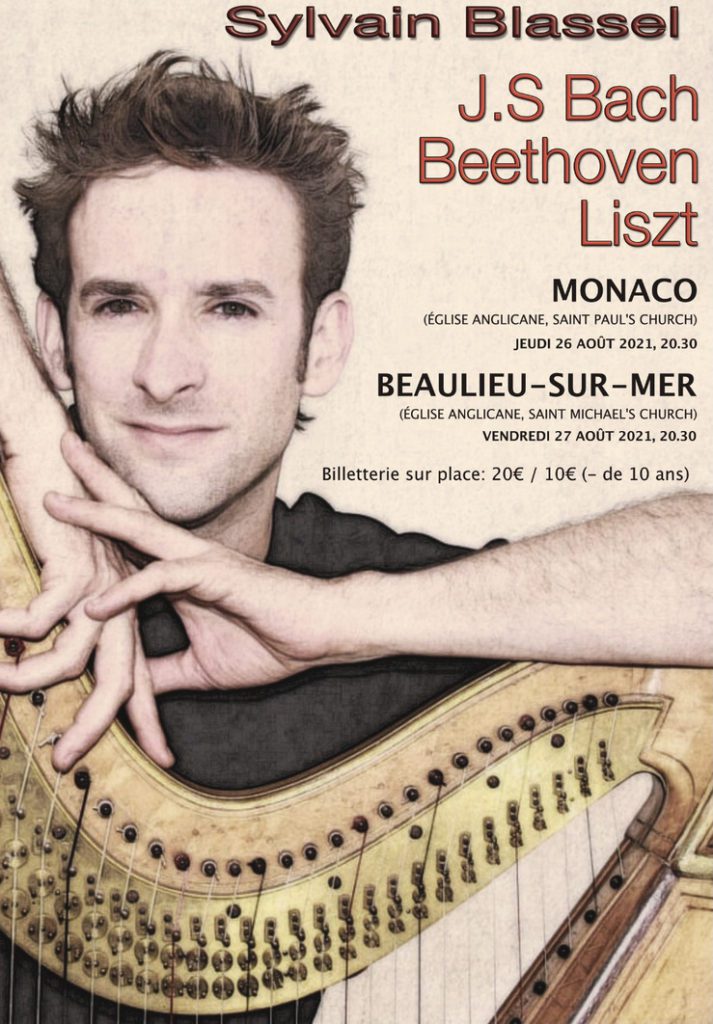 Harpist Sylvain Blassel will perform the works of Bach and Beethoven, as well as a selection from Liszt's Hungarian Rhapsodies at the Saint Paul's Anglican Church in Monaco on Thursday, August 26.
Blassel regularly plays with the Berlin Philharmonic Orchestra and the Vienna Philharmonic Orchestra, and his recitals are said to provide a unique opportunity to discover works that are very rarely played on a harp.
The concert will begin at 20:30, and tickets will be sold at the door at a price of 20 euros for adults and 10 euros for under 10s.
---
Friday 27
Art3f International Contemporary Art Fair
the Art3f International Contemporary Art Fair returns to the Principality this year from Friday, August 27 until August 29.
This event will bring artists and art enthusiasts together under the wide roof of the Chapiteau Fontvieille, the massive marquee in Monaco's Fontvielle district.
200 galleries and artists from around the world will be present at the Chapiteau, and 3000 artworks will be available for sale.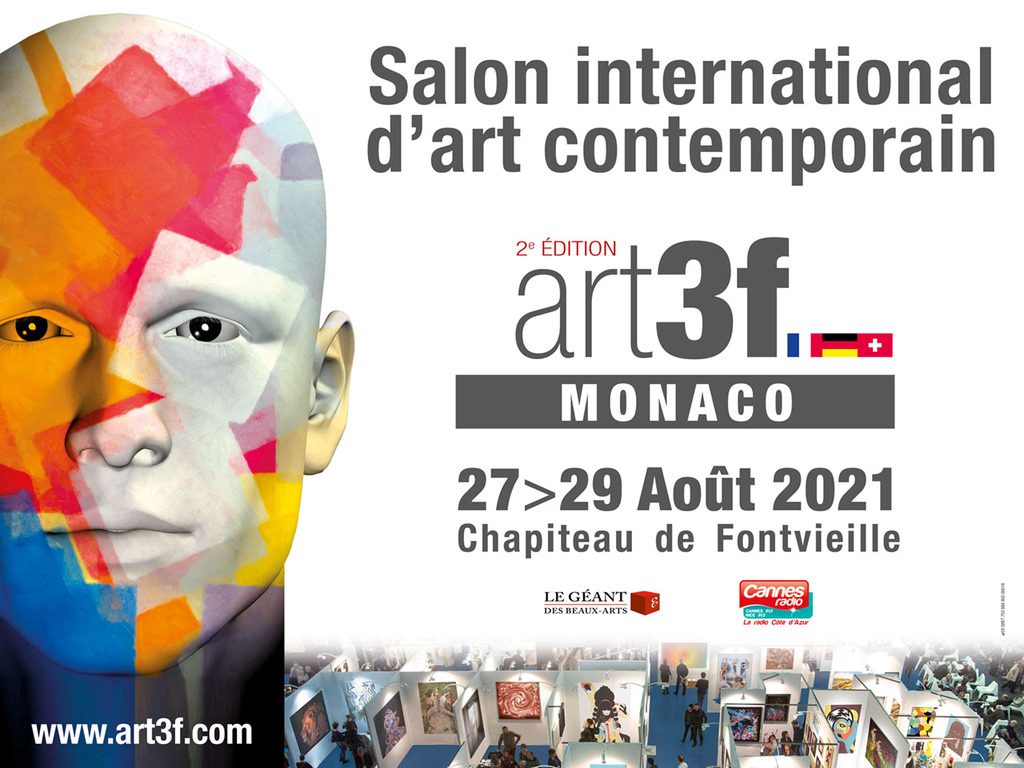 As was the case in the previous edition, the art fair will be subjected to strict sanitary measures. A new addition to this year's event is a restaurant area outside the marquee, where guest will be able to enjoy refreshments.
Tickets to the Art3f International Contemporary Art Fair start at a presale price of 8.57 euros and a normal price of 11.73 euros including fees on eventbrite.
Further details can be found on the Art3f website.
---
Sylvain Blassel concert at the Saint Michael's Church
For the second and final time this week, Sylvain Blassel will perform, this time at the Saint Michael's Anglican Church in Beaulieu-Sur-Mer.
As was the case on Thursday this week, the classical concert will commence at 20:30, and tickets will be sold at the door for an adult price of 20 euros and 10 euros for those under 10.
---
Ongoing
Sergio Fermariello 'Inventum' Exposition – at the Galerie Adriano Ribolzi
Until the end of August, this exhibition continues to relate the story of a unique and daring encounter between four artists with different horizons. Fermariello's works are paintings with figures that can be interpreted as warriors.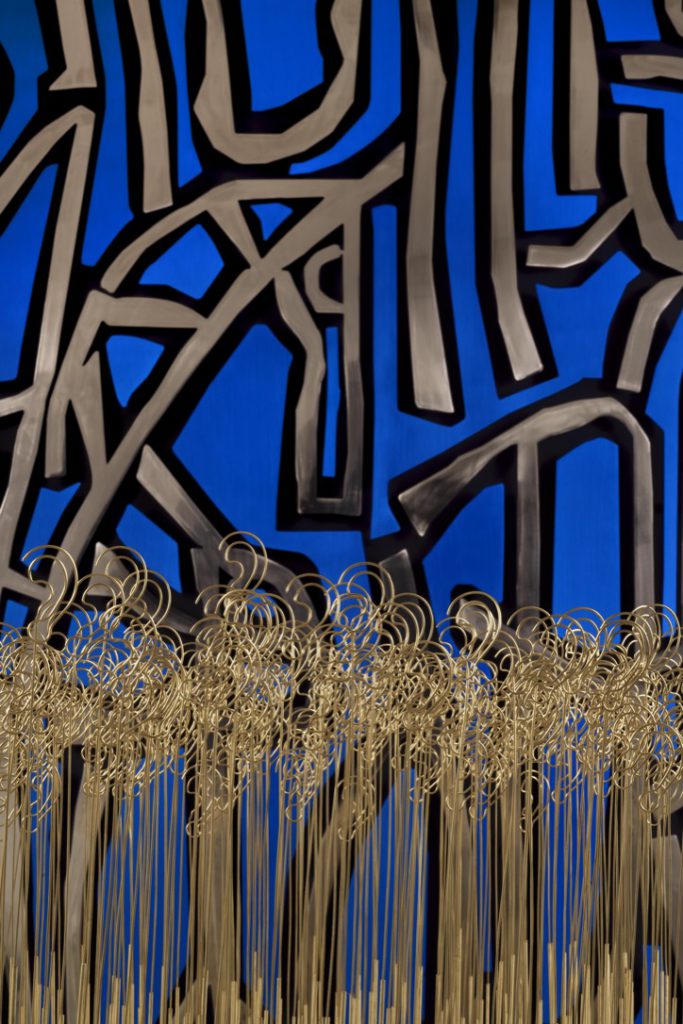 "For this second part of the Centenary of Maison Ribolzi, it is with the same passion, with the same commitment that I invest in the search for renowned artists offering interesting and high-level works and creations.
Sergio Fermariello, one of the leaders of contemporary Italian artists, corresponded perfectly to my wish and I am happy to welcome him within my walls. His three-dimensional paintings-sculptures use primitive figures of the warrior on horseback combined with resolutely modern materials, in the form of an archaic figurative writing.
For this exhibition, Fermariello also surprises us with two installations similar to wheat fields, but which, for those who are attentive, are in reality listening undulating fields, an invitation to listen to Oneself and the world around." – Adriano Ribolzi
---
Alberto Giacometti exhibition – at the Grimaldi Forum
The Grimaldi Forum's big summer event continues with a retrospective exhibition of sculptor and painter Alberto Giacometti's work, until August 29.
Organised in association with the Giacometti Foundation, this exhibition focuses on every period of the artist's career and every medium that he used in the creation of his art.
The exhibition brings together over 230 pieces of work, including masterpieces, which are accompanied by photographs and films to paint the full picture. Visitors will be treated to discoveries in every direction, as part of the journey which has been orchestrated by curator Émilie Bouvard, the Giacometti Foundation's Director of Collections and Science.
---
Looking Forward
Surprise 'Thursday Live Sessions' concert
Save the date for a surprise Thursday Live Sessions concert at the Grimaldi Forum on Thursday, September 9.
Julien Clerc concert
As part of his 'Happy Days' tour, Julien Clerc will perform in the Salle des Princes of the Grimaldi Forum on Saturday, September 11.
Lang Lang in Concert
Pianist Lang Lang will perform Bach's Goldberg Variations in concert at the Grimaldi Forum on Thursday, October 21.
---
Featured image: an artwork at the 2020 Art3f International Contemporary Art Fair in Monaco