On Friday, July 2, the International University of Monaco (IUM) celebrated its 2021 batch of Bachelors with students and staff alike, at the glamorous Monte-Carlo Country Club.
The event was organised by IUM and its Student Association, and brought together a number of young artists from the area in order to create a night to remember.
Among those artists was Yulia Sabo, the person behind the pseudonym of Mi$$abo, whose distinctively recognisable paintings and sculptures added a colourful pop to the evening.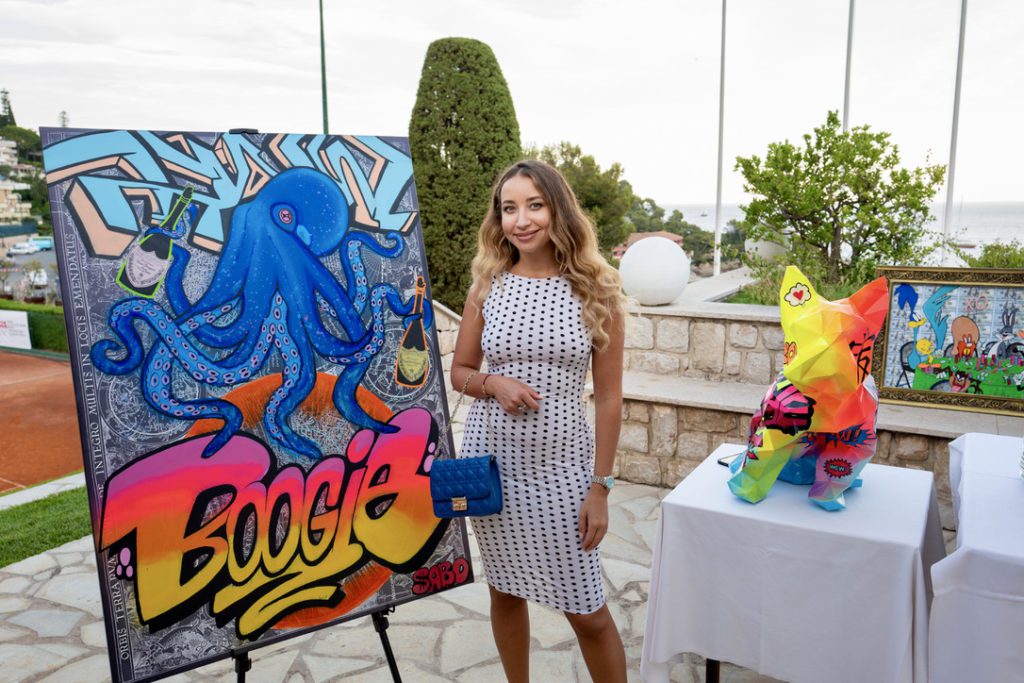 Behind the DJ decks on this occasion was DJ GAN-T, a beat maker and producer based in Monaco, who did not struggle to get the guests on the dance floor. Meanwhile, each table was adorned with a beautiful rose bouquet, courtesy of Your's Bears Monte-Carlo.
Alain de Ruiter, the IUM Student Association President, said, "At IUM we highly value our community spirit. Socialising this year has been challenging for obvious reasons and thus it was a true joy to finally be able to come together and celebrate the end of a successful academic year full of exceptional achievements," before adding: "Thanks to all guests for attending and the exceptional hospitality from the Monte-Carlo Country Club."
All in all, the celebration was a roaring success, thanks to a colourful combination of people that you can always expect to find in the Principality.
All images courtesy of the talented Olivier Remualdo, featured image: IUM Student Association Vice President Fulvio Piscitelli (left) and President Alain de Ruiter (right)