The Principality will once again celebrate the patron saint of fishermen, Saint Pierre, and the Fête de la Mer on Saturday, June 26. On the occasion of this summer day, the Yacht Club de Monaco has organised a sea parade, in collaboration with a number of key institutions and organisations in Monaco.
The parade will be lead by the Maritime Police vessel, Princess Gabriella, which will be closely followed by other ships belonging to the Principality, such as Monaco One and the Santa Devota. Other, less robust sea fairing vessels are also expected to participate in the parade, and these have ranged from paddle-boards to private motorboats in previous years.
All vessels will rendezvous in front of the Oceanographic Museum at 10:30, before homage is paid to sailers lost at sea at 10:45. Thereafter, the parade will begin and set sail for a buoy that will be positioned in parallel with Larvotto beach. See the whole route below: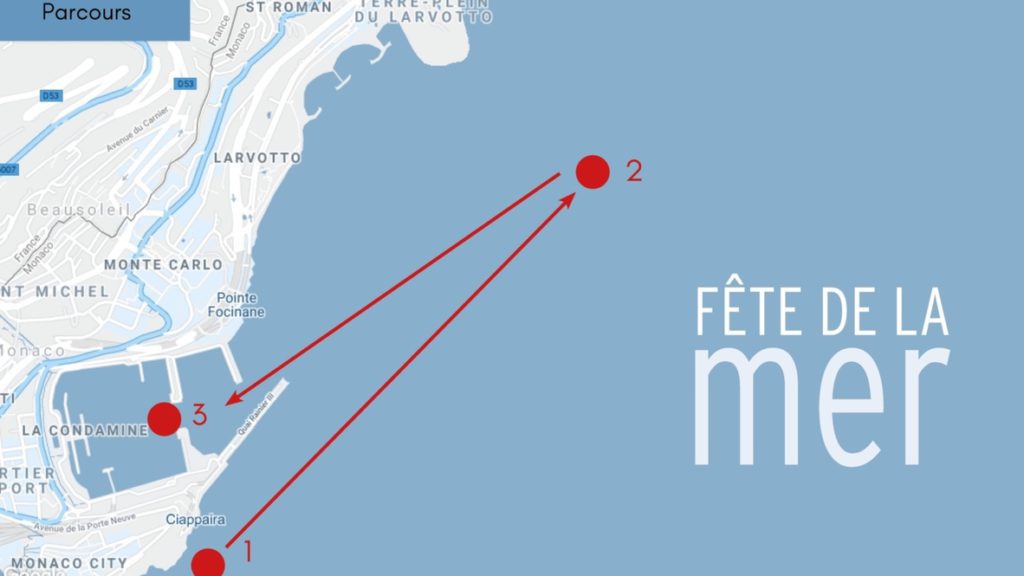 Having reached the buoy, the fleet will carry on to their final destination of Port Hercule. The end of the parade should be signified by a foghorn concert, courtesy of the port's floating inhabitants.
Unlike in previous editions, family oriented activities will not be available on the day as a result of the pandemic, To discover more about the Fête de la Mer, click here.
Featured image courtesy of yacht-club-monaco.mc, sailing yacht Tuiga at the Fête de la Mer in 2019