On Monday, April 12 a few lucky individuals were present at the Monaco Top Cars Collection, also known as the HSH Prince of Monaco Car Collection, for an unveiling of its latest addition.
The car in question is none other than the SF90 single-seater Formula 1 car, which Charles Leclerc drove to victory in Belgium and Italy in the 2019 season. The Monegasque driver had received his old race car as a gift from the Scuderia F1 team, and gifted it to the Top Cars Collection in Fontvieille days later.
The unveiling of this very special and successful car was only attended by a select few, as a result of the ongoing coronavirus pandemic. The most notable attendees were HSH Prince Albert II and Leclerc.
Such a small audience allowed the sovereign and the speedster to spend some time discussing the car, and the memories attached to it. Leclerc was enthusiastic in his explanations of the complicated machine, and the science that makes it go so blisteringly fast.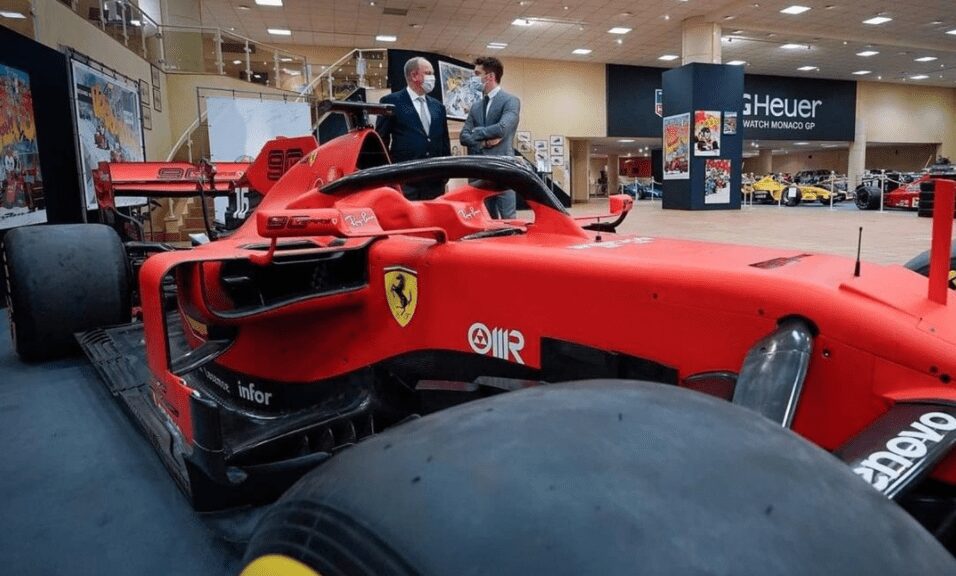 Speaking on the gifted prancing horse, Prince Albert said that "It's wonderful! I thank Charles very much for having made this gesture to us and it is true that it has its place here. It fits perfectly into the logic of the Collection, which is to present old and modern vehicles, which trace the history of the automobile and motor racing."
The Collection is currently closed to the public, but will open its doors as soon as it will be safely possible to do so.
All images courtesy of Michael Alesi