The Monaco Ocean Protection Challenge began in 2018 as a collaboration between the Oceanographic Institute of Monaco, the Monaco Impact group, the International University of Monaco and The Fondation Prince Albert II. This year, the challenge returns with a new theme: 'When Circular Economy Saves the Ocean'.
The mission of the MOPC is to highlight young entrepreneurs and startups who are capable of making a positive impact on the ocean. Ultimately, the fight to protect our ocean is the main focus of the challenge. A noble cause, and one which was first championed in the Principality by Prince Albert I of Monaco.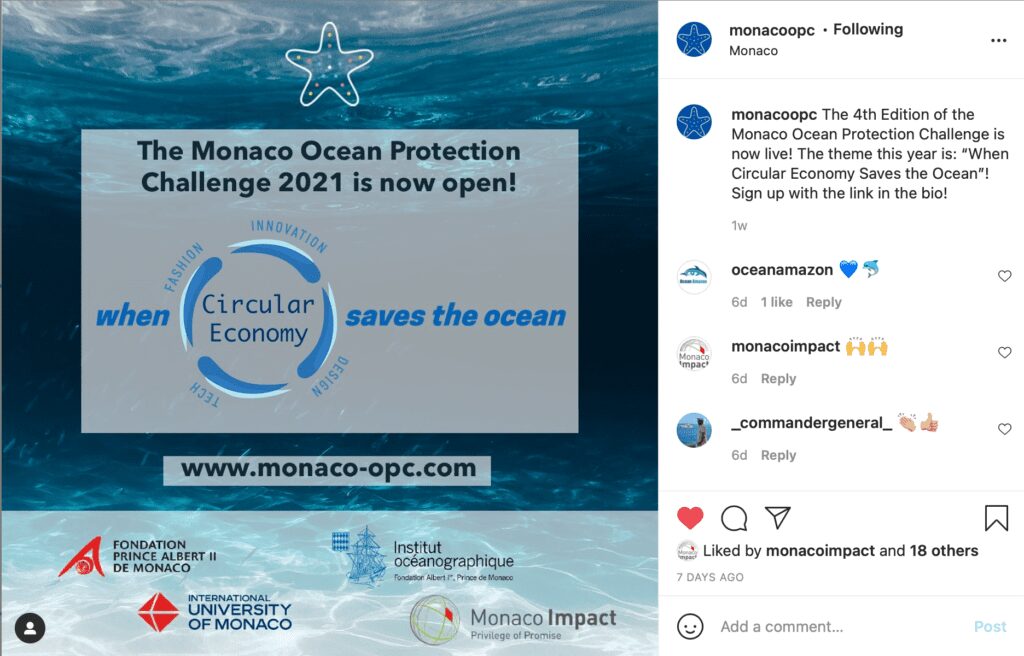 The 2021 edition of the MOPC is open to all undergraduate and graduate students, or those who have graduated from university within the last five years, and any startups created after June 2020. Registration to take part in the challenge will close on April 30, while final submissions will be due on May 7. A panel of judges will then review submissions, and will announce a list of finalists on May 17. Finalists will have their travel and hotel expenses paid for, as they come together to attend the MOPC final on June 16.