For many years now, McCarthy's Pub and Restaurant has provided Monaco's residents and visitors with good times, quality beer and a down to earth atmosphere. Located amongst fine dining establishments such as Cipriani and Cozza, McCarthy's has always stood out but for all the right reasons.
The popular Irish pub took to Facebook to share some big news regarding the establishment's future. On December 18, the pub as we all know it will close its doors and will reopen on a yet-to-be specified date in 2021 to come back as something "brand new". Very little additional information is given, other than the statement that the new project will "bring the Irish Pub culture in Monaco to a new level!". For those that have a taste for the Irish pub, that will come as good news, as Irish pubs are a rather rare sight in the Mediterranean Principality.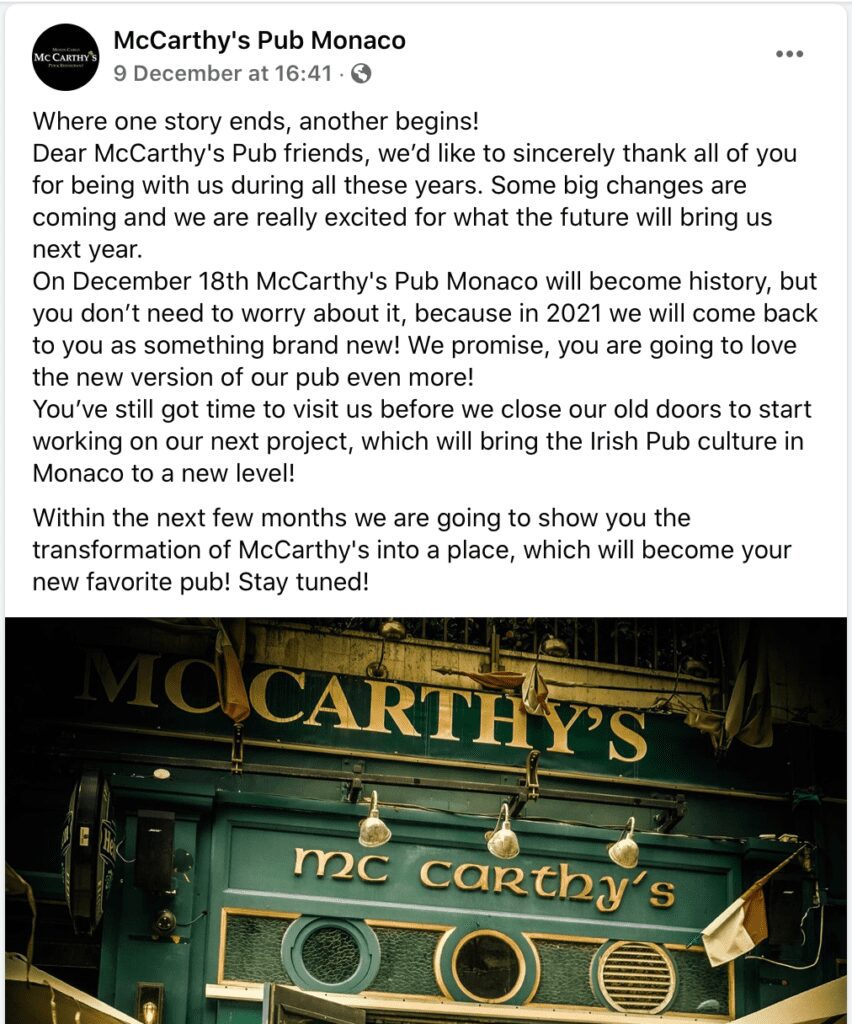 Regulars of the pub hope that "Carthy's" will retain some of its down to earth charm as it shuts down to change up. In the meantime, you can still enjoy a Pelforth at McCarthy's before a chapter closes, as long as you head to 7 Rue du Portier before December 18.