The son of princess Stéphanie of Monaco, Louis Ducruet, has begun a new career with British side Nottingham Forest Football Club. The Monegasque royal will be working in the club's boardroom as their official 'advisor for international projects'. This new role will see Ducruet hoping to expand Nottingham's presence on a global scale.
Ducruet certainly has enough experience for the new job as he spent five years in the prestigious Principality club of AS Monaco FC, first starting as an international recruiter before moving up to the role of assistant to the Ligue 1 side's Manager and Vice President. Ducruet left ASM in July 2020, stating that "It's time for a new adventure, a new challenge, which will allow me to acquire more experience".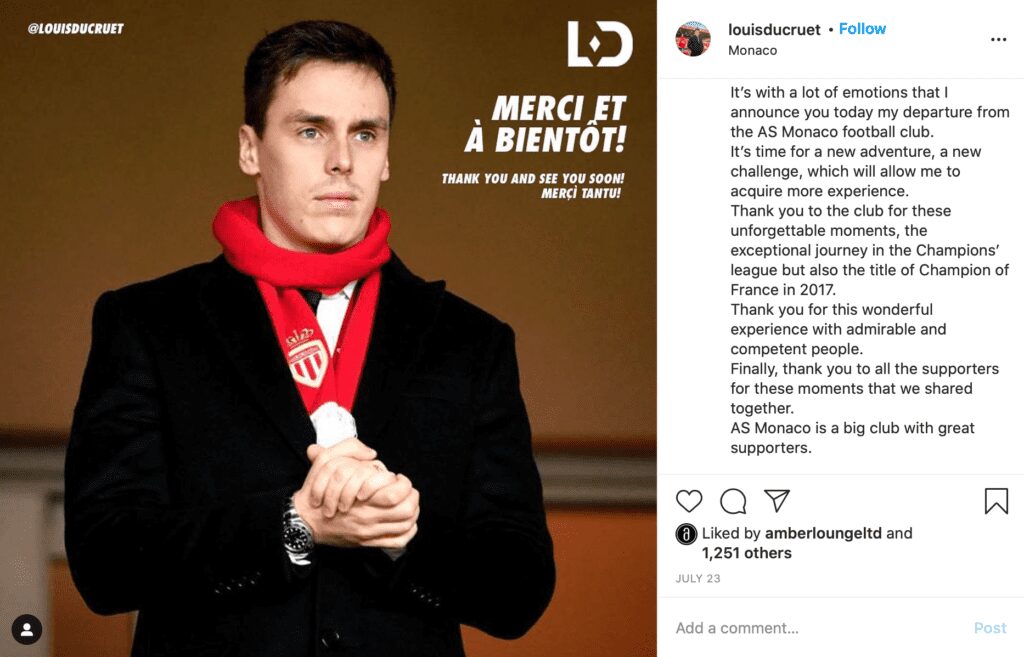 In an official statement, Nottingham Forest FC said that "Ducruet brings a wealth of knowledge and understanding of the international football industry. He will use his overseas experience to help expand the global presence of the club". Bonne chance, Louis!
Featured image credit: Nottingham Forest FC