The Trésorerie Générale des Finances du Gouvernement Princier de Monaco have marked the 300th anniversary of Prince Honore III's birth with a commemorative two euro coin, issued on October 20. Sovereign Prince Honore III (1720–1795) is the Principality's longest-serving ruler, having been the country's head of state for a total of 59 years and 73 days.
The coins are produced by the Monnaie de Paris and on one side feature an image of Prince Honore III that is based on a historic portrait painted by the artist Jean Baptiste van Loo. Each coin is encapsulated and then presented in a red genuine leather case which features the Monegasque crest in gold foil.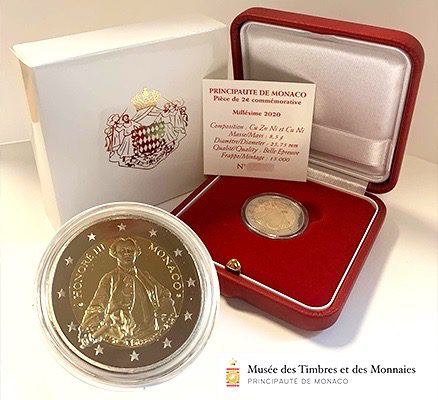 Fancy one? Unfortunately, this particular coin has already been sold out despite a 120 euro price tag and just a day after being posted on the Mint's official website.

Featured Image: Prince Honore III, a portrait by Jean Baptiste van Loo