The Principality of Monaco's first Fast Patrol Vessel was officially launched on the morning of Tuesday, October 20, in the Tuscan city of Viareggio. In attendance at the ship's launch was a large delegation from the Principality, including, but not limited to, Minister of the Interior Patrice Cellario and Director of Maritime Police Isabelle Castelli.
The ship itself measures in at 22 metres in length and 5.6 metres in width and is built to comply with military shipbuilders Effebi's high standards. Inside is a dedicated infirmary room for first aid and comfortably enough room for 6 onboard. While this may sound like the description of a comfort cruiser, this vessel is far from it. Instead, Effebi's focus with this particular model is speed. Specifically designed as a fast boat for coastal coverage, she rapidly reaches a speed of 30 knots as a result of the two 1342 kW marine diesel engines strapped to her back.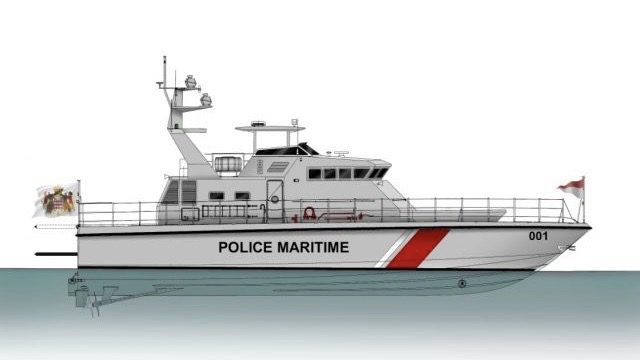 The Managing Director of Effebi Spa, Katia Balducci, was also on hand at the ship's launch and said "Although this vessel is designed for the Police, with particular attention paid to the safety equipment, she has refined fittings and uses environmentally-friendly solutions which are very similar to the green philosophies adopted by the Principality in recent years". A well suited addition then, to the Monegasque maritime fleet.