The family of HSH Princess Charlene of Monaco recently visited the Gugulesizwe Primary School, in Daveyton, South Africa to open three new classrooms on behalf of the Princess, who could not attend. Mike, Raigen, Chantell and Lynette Wittstock all represented Princess Charlene, according to a report in the Benoni City Times.
The primary school is among the many beneficiaries of the Princess Charlene of Monaco Foundation. The majority of the money was raised through horse-racing competitions that are organised by the Princess's family.
Princess Charlene launched her foundation in 2012 and has since then 'adopted' the South African school with her continuing support. The primary school previously benefitted from being burglar-proofed and tiled but this is only scratching the surface of the impact the Princess's foundation and family have made. The construction of three new modular classrooms cost 989,000 South African Rand or approximately 50,900 euros.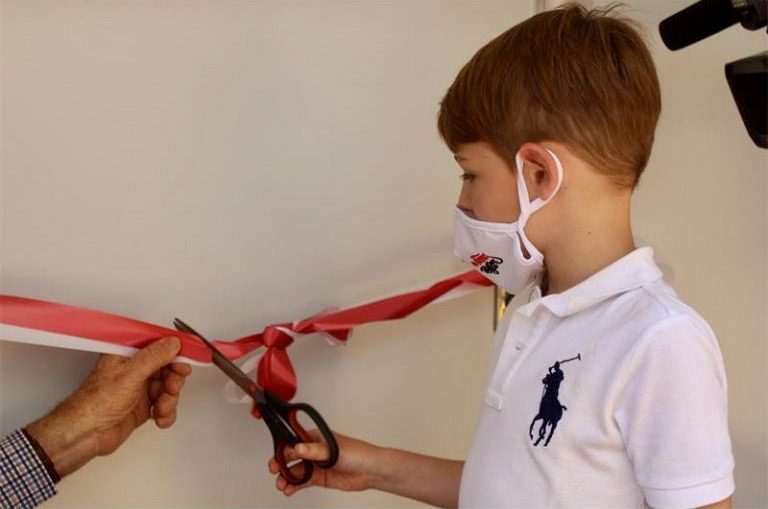 "We have supported the school for a long time," explained Mike, the father of Princess Charlene. "The school is very well run, they always account for every cent donated and they have a great headmistress and staff," Mike said, adding that "Testimony to this is that they have not had even one Covid-19 case since the pandemic broke out."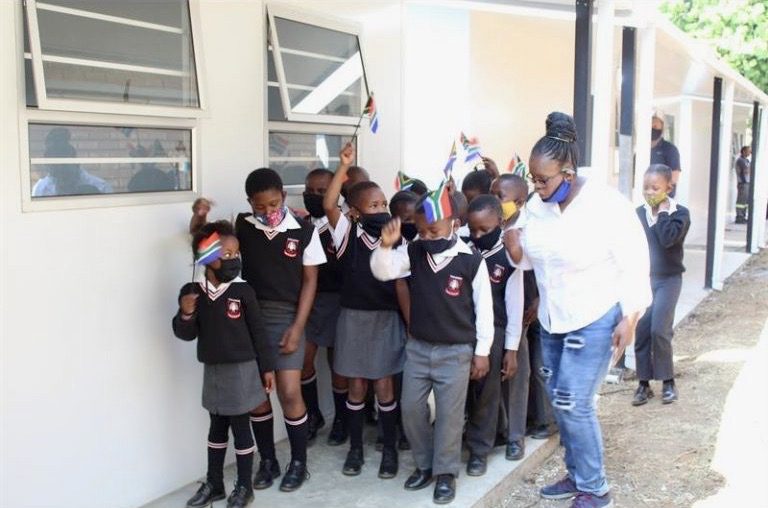 School Principal Thobile Mavundlha was very pleased with her school's new facilities and expressed her gratitude: "We are very thankful for everything that has been done for us. Without the foundation, the time, effort and hard-work, we wouldn't have these beautiful classrooms," adding "Please thank the Princess for us for the genuine support and care that she has given us from the beginning in 2012."
Featured Image: Lynette Wittstock (left), Thobile Mavundlha and Mike Wittstock share an elbow greeting