On September 17, players, staff and leaders of the AS Monaco Basketball (Roca Team) were at the Monaco Yacht Club for the annual pre-season press conference. The Director General of the Department of the Interior, Christophe Prat, was joined by Executive Director Oleksiy Yefimov, Vice President of the team Paul Masseron and head coach Zvezdan Mitrovic.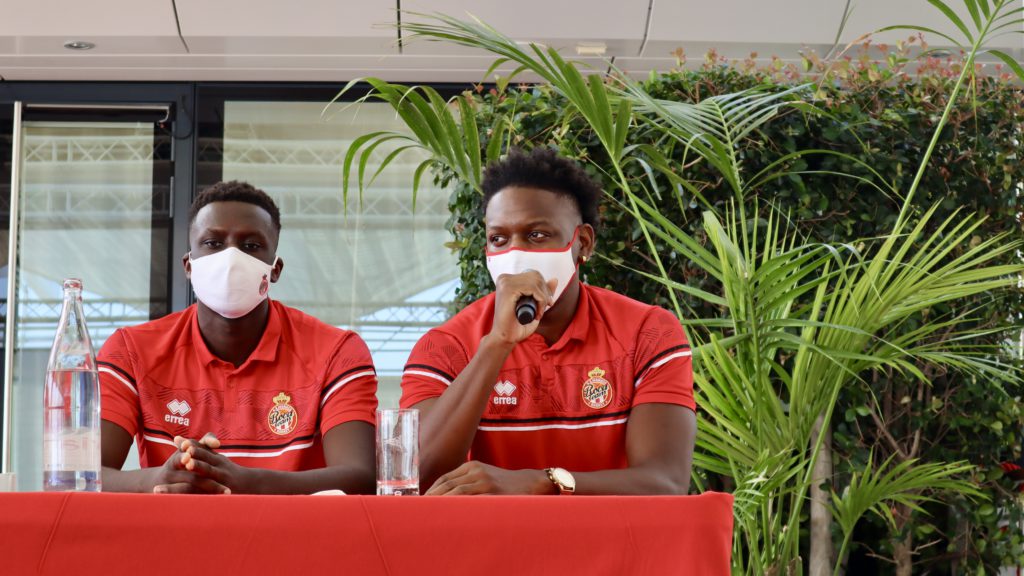 Among the players present were team captain Dee Bost, Will Yeguete and the new recruit, Abdoulaye Ndoye. After question time, Bost presented the Roca Team's latest game jerseys.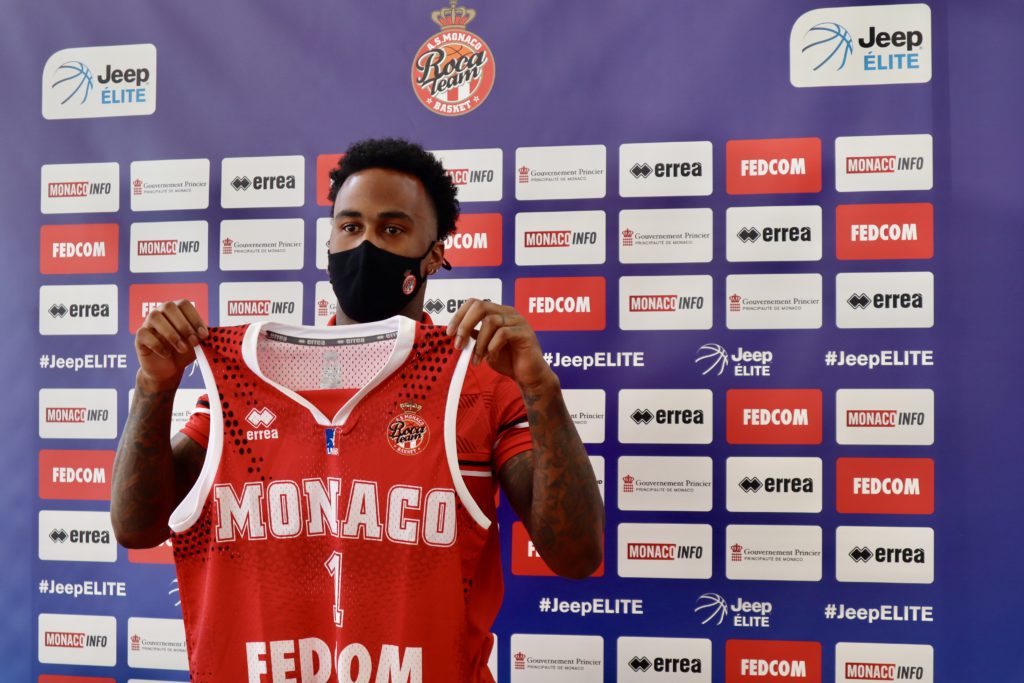 Yefimov took the opportunity to officially announce the signing of a new recruit, Mathias Lessort. The new Centre stands at an appropriate 2.06 metres tall and will only help to strengthen the Principality club, especially defensively. Lessort's move from German side Bayern Munich is a welcome one as Vladimir Stimac departed the "Rock" for the Chinese Championship.
Featured image: Yeguete, Bost and Ndoye share a socially distanced laugh on the top deck of the Monaco Yacht Club, all images by Jack Brodie for Monaco Daily News