Thursday 17
Les Fables de la Fontaine 2
Everyone is welcome to see this production as the Compagnie de Farfadet take to the streets of Monaco Ville to display two street theatre performances starting at 18:00 and 19:45. Both performances will commence from the Marie de Monaco building before performers explore their surroundings in the old town.
Attendance is free, and as is the case in Monaco-Ville, attendees will be required to wear a face mask.
Italian wine dinner party – Club Vivanova
Join Club Vivanova at the recently opened Crazy Pizza Monte Carlo restaurant for a selection of fine red and white vines served with a variety of homemade pizzas, salads and desserts.
The dinner party will begin at 20:00. Tickets are €50 per person and can be booked online, for more information on the event, click here.
---
Friday 18
Steve Hackett – Rock Concert
Join Genesis lead guitarist Steve Hackett as he loudly performs in the belle époque Salle Garnier hall.
The performance will begin at 20:30, tickets are €85 and can be bought here.
Unstable Artifices: Ceramics Stories
Visit the Villa Sauber to discover the new exhibition from the Nouveau Musée National de Monaco. The exhibition presents a series of experimental pieces exploring the diversity not just of shapes and decors, but also the process of making ceramics. Over 120 pieces from internationally renowned artists make up the exhibition which is sure to educate the visitor on the history of ceramic art.
More information available here.
---
Sunday 20
Philharmonic Orchestra Monte Carlo – Beethoven 2020
The Philharmonic Orchestra celebrates Ludwig Beethoven's 250th birthday with a concert at the Grimaldi Forum which will be conducted by Kazuki Yamada.
The concert will commence at 18:00, to book a ticket click here.
---
In the cinemas this week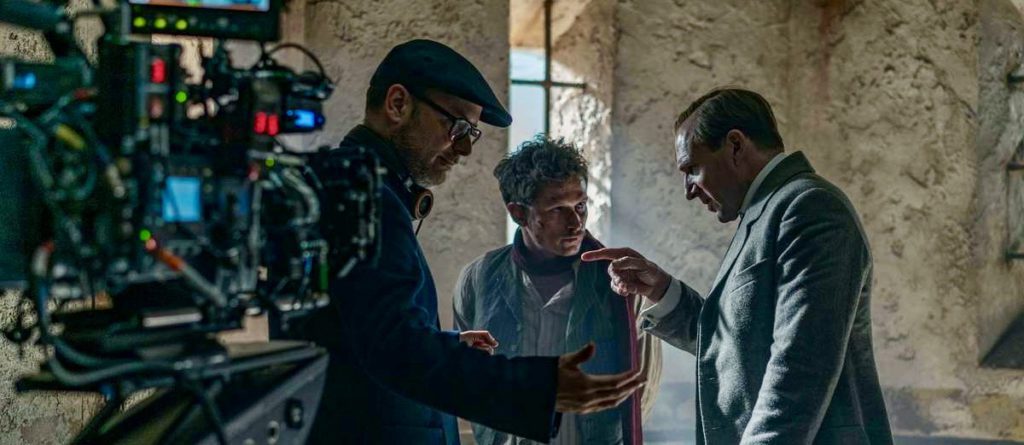 ---
| | | | |
| --- | --- | --- | --- |
| Venue | Screening | Date | Time |
| Monaco Open Air Cinema | 'Tenet' (2020) | Sep 14 | 20:30 |
| Monaco Open Air Cinema | 'Unhinged' (2020) | Sep 15 | 20:30 |
| Monaco Open Air Cinema | 'The King's Man' (2020) | Sep 16 | 20:30 |
| Monaco Open Air Cinema | 'The New Mutants' (2020) | Sep 17 | 20:30 |
| Monaco Open Air Cinema | 'Antebellum' (2020) | Sep 18 | 20:30 |
| Monaco Open Air Cinema | 'Tenet' (2020) | Sep 19 | 20:30 |
---
Select trailers
'The King's Man' (2020)
---
'Tenet' (2020)
---
'Unhinged' (2020)
---
Featured Image: The Salle Garnier where Steve Hackett will perform on September 18