It has certainly been an interesting year for the Principality side who finished in an unfortunate 9th place as the 2019/20 season prematurely concluded. Since then, AS Monaco has undergone a transformation, seemingly on every level. In a managerial sense, Leonardo Jardim's replacement Robert Moreno was replaced by Niko Kovac who already seems to be having a positive impact on the club. Joining Kovac is sporting director Paul Mitchell who has worked the market this window and brought in three new and exciting talents.
Please welcome to the club Axel Disasi, Kevin Volland and Caio Henrique. The latter two gentlemen arrived within close proximity of each other just days before being introduced to the press on September 11. Volland joins the club from Bayern Leverkusen where he bagged 77 goals and 62 assists in 247 Bundesliga matches, a complete and generous striker indeed. The 28 year old is able to play in any offensive position making him easily compatible with the dangerous Wissam Ben Yedder. "I obviously think he can form a great partnership with Wissam Ben Yedder, they have the qualities to play together." said the sporting director.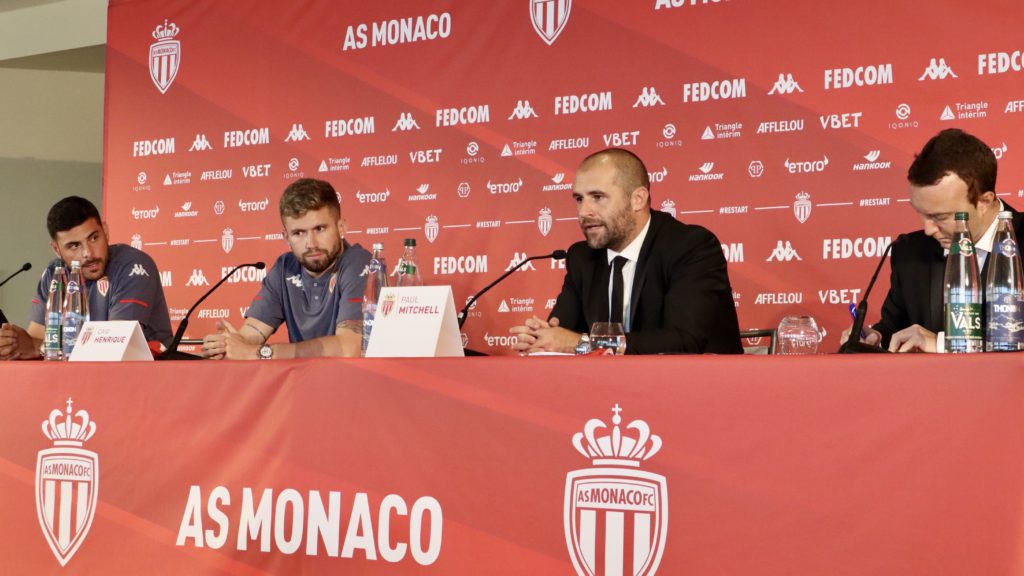 Caio Henrique joins the principality club from Italian side Atletico Madrid where he took the role of a left-back defender. The 23 year-old will seek to strengthen an already solid defensive line. Both new recruits had their first taste of Ligue 1 action during a friendly against OGC Nice and will make their debut home appearance at Stade Louis II on September 13 against FC Nantes.
AS Monaco are entering a new era, marked by a combination of new and old faces and a necessary wave of young talents. Having won the Ligue 1 title in 2017 with a particularly powerful group, the club declined sharply but is now reforming itself at the dawn of a new decade.

All images by Jack Brodie for Monaco Daily News