Rare and prestigious apartment situated in a well-known building with some of the best views of the Monaco Grand Prix track. The Ermanno Palace is located in the legendary Port Heracles, has a smart reception area, a concierge, and parking and is close to the Yacht Club and Automobile Club of Monaco.
This jewel property can be used as an office or as a very trendy residential home. Measuring 100m2 in total, the property includes a spacious bedroom with a separate kitchen and dining area. The kitchen opens out to a large balcony, and both front rooms give onto a deep and wide terrace with panoramic views over the port, the sea, the old town and Monaco's Formula 1 racetrack.
The property is in good condition, smart and high standing, with new wooden floors throughout. Sun filled all day and surrounded by the romantic twinkling lights of Monaco's port, Palace and super yachts at night. A 2-minute walk from a supermarket and excellent restaurants and a 10-minute walk to the main casino in Monaco.
Please contact us for more information or a viewing appointment anytime.
Click here for more details/photos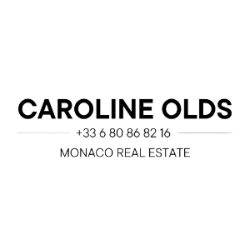 Caroline Olds Real Estate, Monaco
With 40 years of personal experience, an unrivalled reputation, and an in depth knowledge of the local Monaco market, we are delighted to serve you.