Storm Domingos took a heavy toll on the restaurants along Larvotto Beach overnight from Saturday to Sunday.
On Sunday morning at La Note Bleue a salvage team of employees worked hard to unearth chairs and tables on the outdoor terrace that had been destroyed by the waves and then covered in sand. Proprietor Anne Tanzi told local French-language daily Monaco Matin that the problem of repeat storm damage "starts to weigh heavily and we feel abandoned in the face of this problem."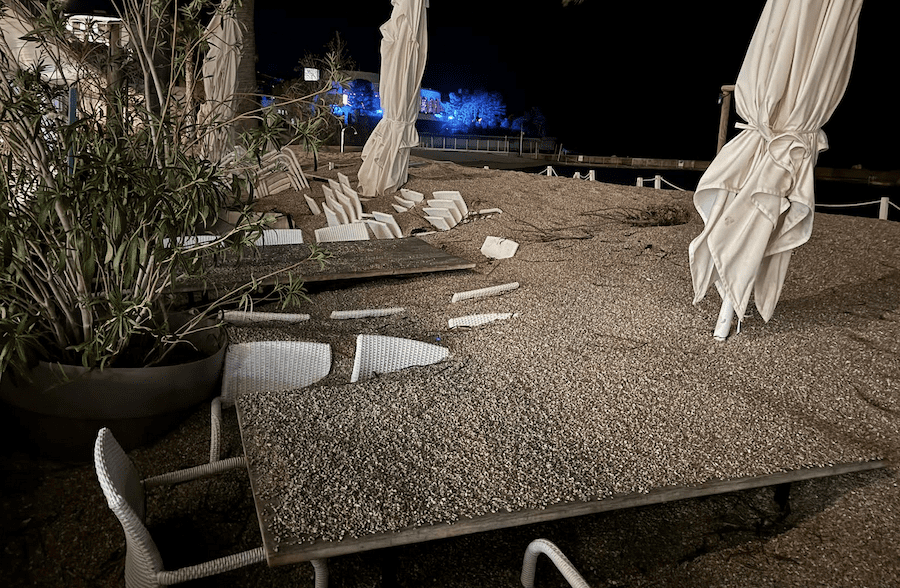 At Miami Plage a team had worked into the night on Saturday to remove some of the outdoor furniture, but at four in the morning on Sunday the waves invaded and the outdoor terrace was destroyed. A very dispirited Christophe Cailteux, the owner, said that water had also entered the restaurant and cut the electricity. He said that storm damage had been a problem for the last twenty years and nothing had changed, despite a major reshaping of the beach two years ago to give it a profile to resist storm damage.
On Sunday afternoon, some of the venues along the beach bravely managed to open their doors to customers, while wondering when the next storm will hit.
PHOTOS: Buried outdoor seating at Larvotto Beach Max Brodie