The eighth annual Butterfly Ball 2023 was held at the phenomenal Buddha Bar located in the heart of Monte Carlo, where Emeritus Chairman John Caudwell and Modesta Vžesniauskaitė – a former professional Olympic cyclist, John's partner and event organiser – welcomed philanthropists at the fundraiser with the theme of "We Are All Different, Be You" – celebrating diversity and change.
John Caudwell is one of Britain's most influential entrepreneurs and philanthropists. His vision for a sustainable and efficient children's charity has inspired thousands of supporters across the UK and he remains the charity's largest single benefactor and most passionate supporter.
By personally paying the charity's annual administration and management overheads he enables the charity to offer complete transparency to its supporters so that 100 percent of donations goes directly to the children and their families so they are able to lead an active and independent life while reaching their full potential with the services, equipment, therapies and treatments they need.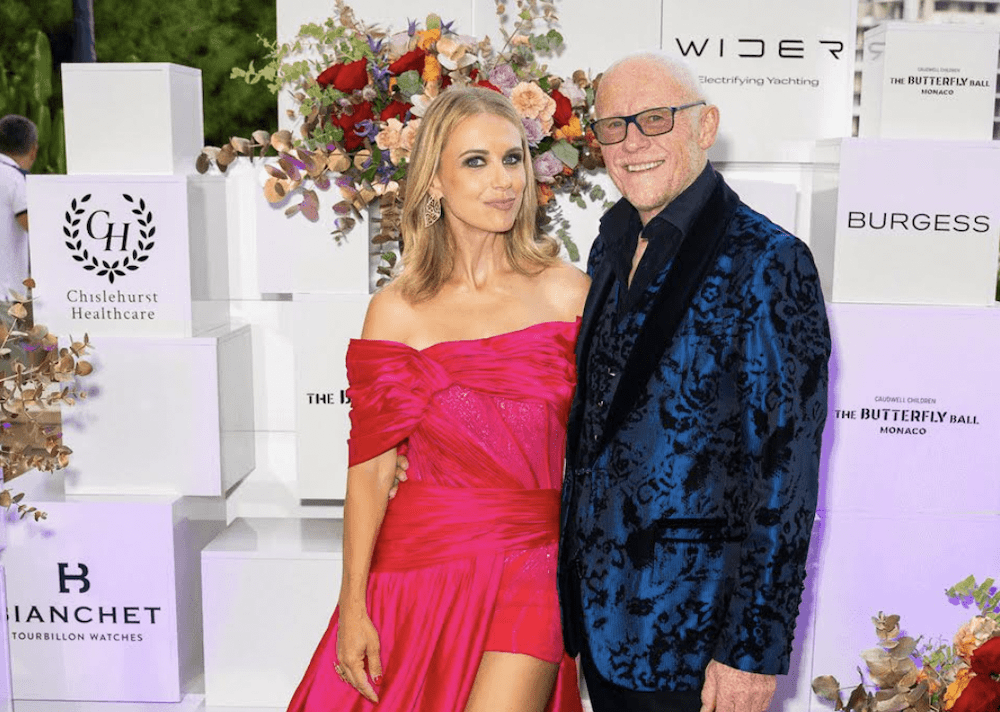 John is also a prolific fundraiser, regularly completing physical challenges and staging events to inspire and encourage the support of others.
Caudwell Children is a national children's charity based in the UK, founded in 2000 by John Caudwell and led by CEO Trudi Beswick. In 2019, Caudwell International Children's Centre was opened serving the UK's first independent purpose-built facility for the assessment, intervention and research of autism.
Hosted by Indre Kavaliauskaite, patrons and generous sponsors enjoyed an evening of an exotic culinary journey, hospitality, show-stopping performances from the iconic Sophie Ellis-Bextor with her "Me and Mrs Jones" DJ Set, spellbinding entertainment from magician Rokas, the amazing vocal talents of Alexandra and a Live Auction with Charlie Ross. The Auction featured a one-of-a-kind art pieces from artist, David Yarrow, a Bianchet watch that was created especially for the Butterfly Ball, Ultimate VIP BAFTA Film Awards Weekend luxury trip, a four-night charter on Persistence Yacht and many more.
The Butterfly Ball coincided with Cycle with the Champions. Both events and the live auction raised an amazing €554,838.
Caudwell Children wants to make the world a better place for autistic and disabled people – a place where children can be themselves and grow up without fear of prejudice, discrimination or stigma.
Rose Wu
PHOTOS: Top, the guests, centre, Modesta Vžesniauskaitė and John Caudwell
ORIGINAL SOURCE & PHOTOS: Caudwell Children MORE INFO: https://www.caudwellchildren.com/