McLaren's Lando Norris is parting ways with the first car he bought with his own money, a delightful Fiat 500 Jolly evocation model in which he has regularly been spotted driving around Monaco, and it could be bought at auction for a surprisingly reasonable price.
The young Formula 1 star was quick to point out in a recent interview with Top Gear that the wicker-clad car you see above is, in fact, not an original Jolly but an evocation model based on the approximately 650 cars built by Italian design house Ghia that was first sighted at the 1957 Turin Motor Show.
A colourful and compact car based on an already popular model, the Jolly demand far exceeded its supply, leading to a horde of specialists offering quality conversions to turn original 500s into Jolly evocations. Norris' example was created in 1972, is propelled by a 499cc air-cooled Fiat engine and boasts a four-speed manual gearbox.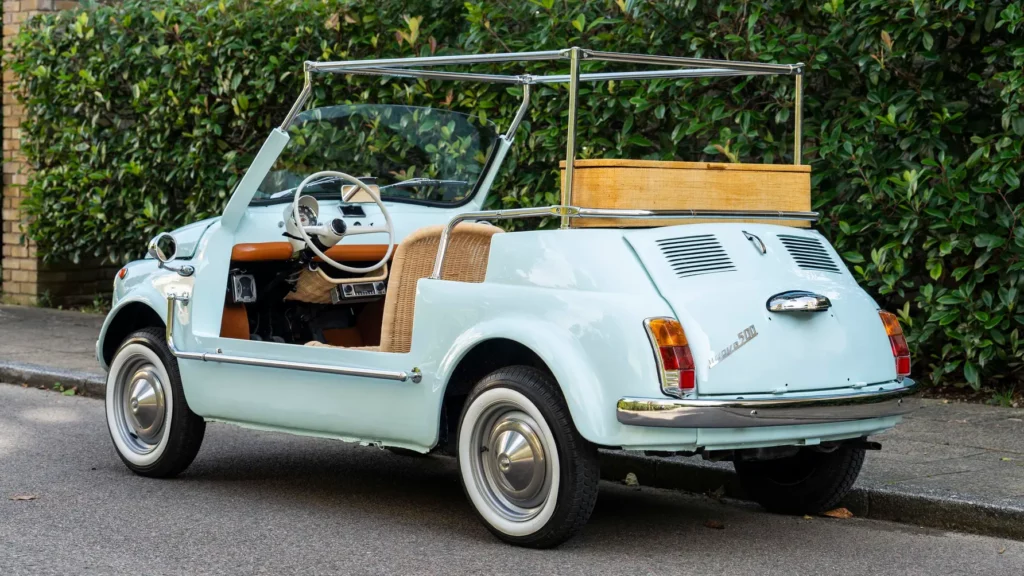 "It's got 15 horsepower so it's a struggle to get up the hill out of Monaco," the 23 year-old McLaren driver told the British motoring magazine, adding that "you can't even go for third gear or you'll grind to a halt up there."
Not exactly a powerhouse but certainly an eye-catching thing, Norris' Jolly is finished with light blue 'gellato' paintwork that compliments the car's whitewall tyres. As is the nature of the Jolly, the interior is completely visible from the outside, and that is not a problem. Correct front and rear wicker seats pair well with a useful wicker storage box and an unscuffed caramel carpet.
The stylish Veglia dial shows that there are just over 36,500 kilometres on the clock, making this small machine just that much more of a sound investment.
If all that sounds agreeable, the good news is that the car can be found at auction on Car & Classic, from Thursday, October 26 until Tuesday, October 31, with bidding expected to reach between 32,000 and 38,000 euros. Place your bid here.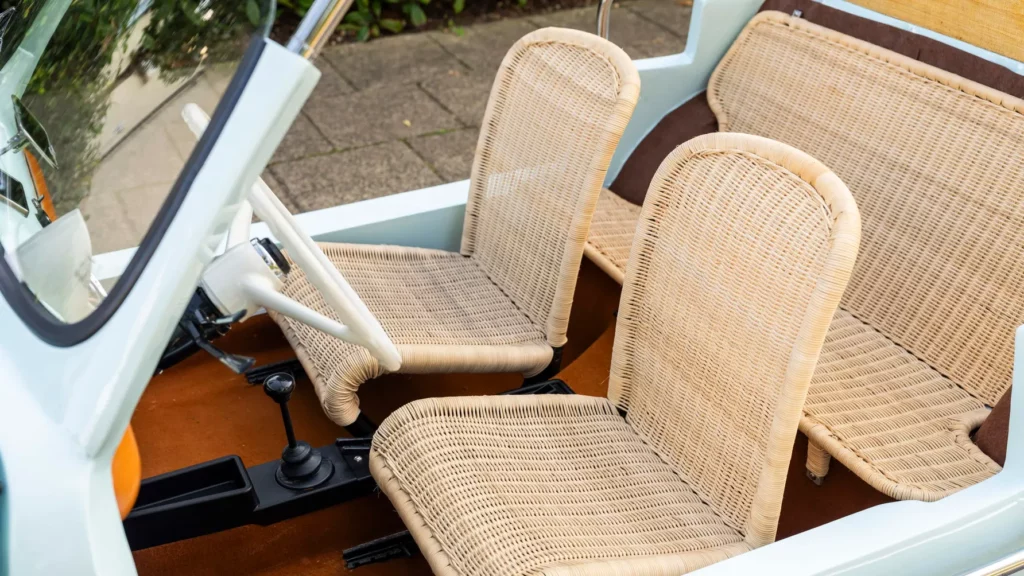 "Cars with famous former owners are popular on Car & Classic, but taking one off the hands of a current F1 driver, especially one in a rich vein of form, is a rare opportunity," said Car & Classic head of editorial Dale Vinten, adding "Lando Norris has proven he knows the optimal way to get around the streets of Monte Carlo in a McLaren, and his beloved Jolly proves he knows how to do the same when he's off-duty, too".
This article has been written by Jack Brodie for NEWS.MC, and as such is not to be republished under another name on another website.