Sir Stelios Haji-Ioannou has had many bright ideas in his entrepreneurial career and easyPet.net is just one of about one hundred businesses operating today that have the 'easy' handle.
easyPet.net is particularly close to Sir Stelios' heart. Its mascot and original inspiration is his spirited seven year-old Jack Russell terrier Jackie.
Taking a dog to the UK involves careful planning and very precise paperwork, Stelios says.
Realising that other Monaco residents faced the same challenges, Sir Stelios launched easyPet.net five years ago.
Now, the specially-equipped easyPet.net van makes the journey from Monaco to London twice a month, with the service taking care of all the details.
Trudie Porter is the all-important coordinator of easyPet.net operations, which is London-based, while Adrian is the driver who sets out from Monaco at about lunchtime, carrying a maximum of five pets in individual crates. With walkie stops every four hours or so, one treasured pet at a time, the easyPet.net Mercedes reaches London about 24 hours later.
The Mercedes is temperature-controlled and fully compliant with DEFRA rules and regulations in the UK and its French animal welfare equivalent.
It's not only dogs that use the easyPet.net service. Cats are also welcome, and guinea pigs and a rabbit have also travelled.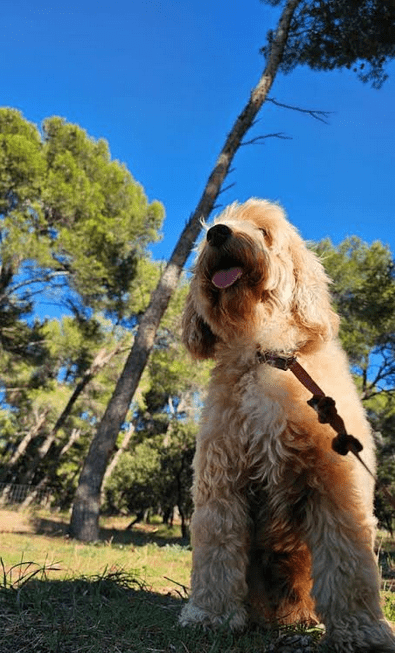 Hugo, a very happy client, takes a break on his way to the UK
Monaco's human clients are delighted with the service, which takes the hassle out of moving a treasured pet from here to there. One recent customer wrote: "We highly recommend the dream team of Trudie and Adrian to move your dog across countries… Trudie was most patient in holding our hand and explaining every step of the bureaucratic process, and Adrian ensured our dog was safely and happily transported with regular updates to us along the way… All most appreciated and we will definitely be using them again!"
For Adrian, who evidently enjoys his job very much, the best part is witnessing the dogs reunited with their owners.
For further information on the easyPet.net service and to book please call Trudie on:
+44 7715 414 818 or visit easyPet.net
MAIN PHOTO: Sir Stelios with Trudie, Adrian and team leader Jackie Max Brodie