Readers with a taste for faraway flavours done right will be pleased to discover that a new restaurant is about to arrive in town. Monte-Carlo Société des Bains de Mer announced the opening of TAERA Monte-Carlo, a pop-up restaurant dedicated to traditional Venezuelan cuisine, nestled in the heart of the patio of the Hôtel de Paris.
TAERA will open its doors on October 12 and will remain open for a year, under the leadership of the talented chef Victoria Vallenilla. Having worked her way up to the helm of COYA Monte-Carlo by the dawn of her 30th birthday, Vallenilla is taking on her own adventure, sharing a culture rich in history and certainly not lacking in flavour.
"Each bite is an ode to the memorable flavours of my childhood," says Vallenilla, who was born in Caracas, Venezuela, and grew up in the Caribbean, on the island of Margarita. Her love for cooking comes from her nanny, who remains to be the best cook for her, and whose recipes she reproduces in tribute to her grandmother.
"By drawing inspiration from her childhood memories, the chef perpetuates the tradition of South American cuisine, which she reinvents with modern techniques and flavours," reads the Monte-Carlo SBM website. With such strong culinary prowess at a respectively young age, the future is bright for this chef.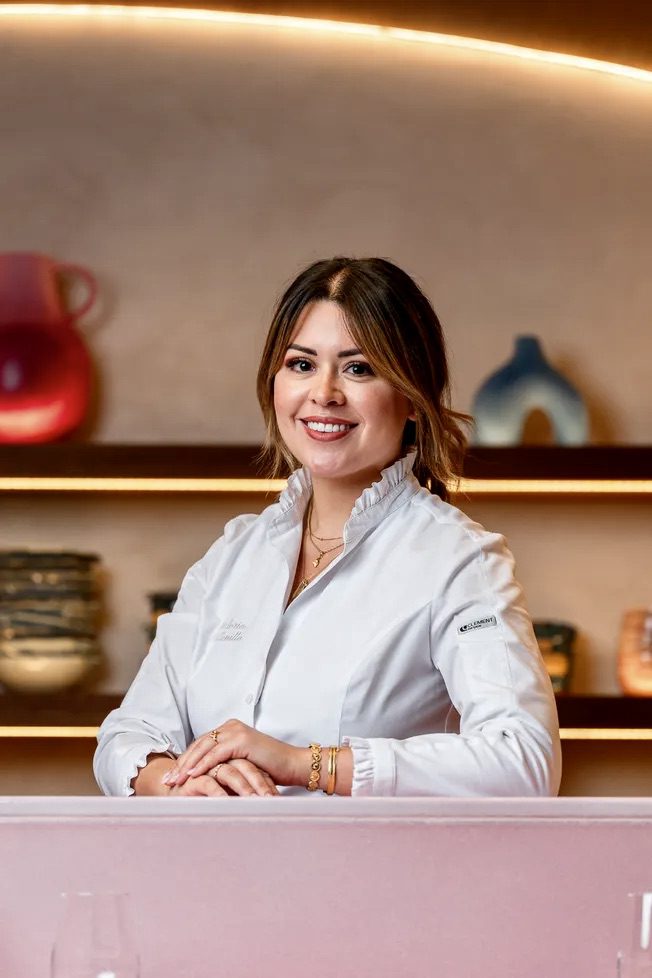 Naturally no corners were cut in creating the restaurant, with a setting as lively and warm as the kitchen, designed by local artisans and boasting two murals painted by South American artist Viviana Grondona bringing an explosion of colour and energy that is reminiscent of the vitality of Venezuelan culture.
TAERA will be a very popular dining destination, so those hoping to visit will need to book a reservation here, while the menu can already be discovered here.
All images courtesy of Monte-Carlo SBM