This year's Monaco Yacht Show will be showcasing some of the world's most remarkable and innovative vessels on the market, but undoubtedly one of the stars of the show will be THIS IS IT, a 43.5-metre (142.71-ft) work of art.
THIS IS IT is the vision of its owner, Tasos Papanastasiou who owns one of the world's largest financial Forex platforms with more than 2.5 billion transactions to date.
She boasts six ultra luxurious cabins that can accommodate 12 guests, including a voluminous owner's cabin with a private balcony and a VIP cabin. She has a maximum speed of 19 knots, a cruising speed of 17 knots and a clever layout that has been designed to maximise time onboard with light-filled interiors courtesy of floor-to-ceiling windows and strategically-placed skylights.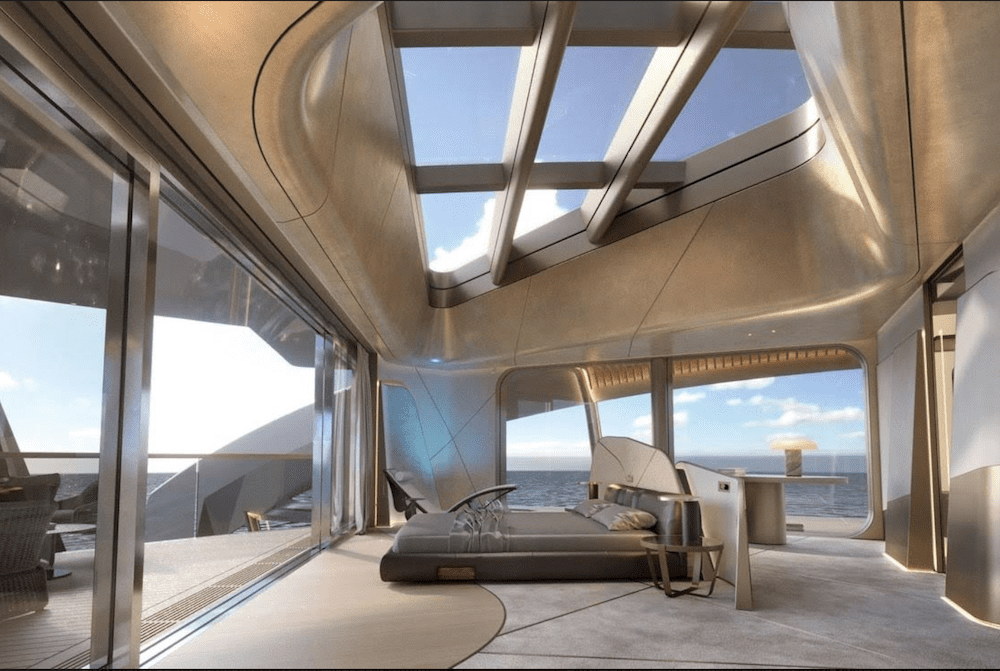 THIS IS IT was built by luxury yacht builder The Italian Sea Group under the moniker Project 599 and is anticipated to be one of the most in-demand vessels. She will be the world's largest charter motor catamaran.
For more information visit https://cv9dy04.na1.hubspotlinksfree.com/Ctc/I6+113/cV9DY04/VWWx976bwPtTN2Zcp8yvgM-DW8Ny6Rt53Jr2nN35KTBR3m2ndW69sMD-6lZ3mHW5wHGTL4mf8CrW87HK0z8_BdJBV41QFY42DY0lN4LpZ9N72-YvVc0NXX3_2qh_W8V0sH36ptS-jW5SBSDR5Cl0vXN3p_h8tXkLqsW1Mr33d30Mtr0W4MFfKx71N7dZW6jc4QQ4ZxSDrW8ZKH8s7JxYFjW48csZr4njDtzW92CB_w54myyrW8ZTb_k2tc5Y_W5_zcJ148JCJ4W3GPpWV89WPlQW5TzkMB87YV-1W4DmhwY3PHmDLW5kj-f41LcjKcdjTpR-04