Artist Jane Gemayel is delighted to announce her forthcoming exhibition entitled Au cœur d'un regard (At the Heart of a Look), which is running at Gallery Adriano Ribolzi in Monaco from now until September 23.
This unique exhibition highlights the various artistic currents explored by Jane Gemayel, as well as presenting her new series entitled Hommage à Rodin. Jane Gemayel's works, imbued with poetry and femininity, will captivate art lovers and connoisseurs alike, the organisers claim.
"Au coeur d'un regard will provide visitors with a wonderful artistic experience showcasing Jane Gemayel's talent. The Adriano Ribolzi Gallery in Monaco provides the perfect setting for this exhibition, offering a harmonious blend of contemporary art and sobriety."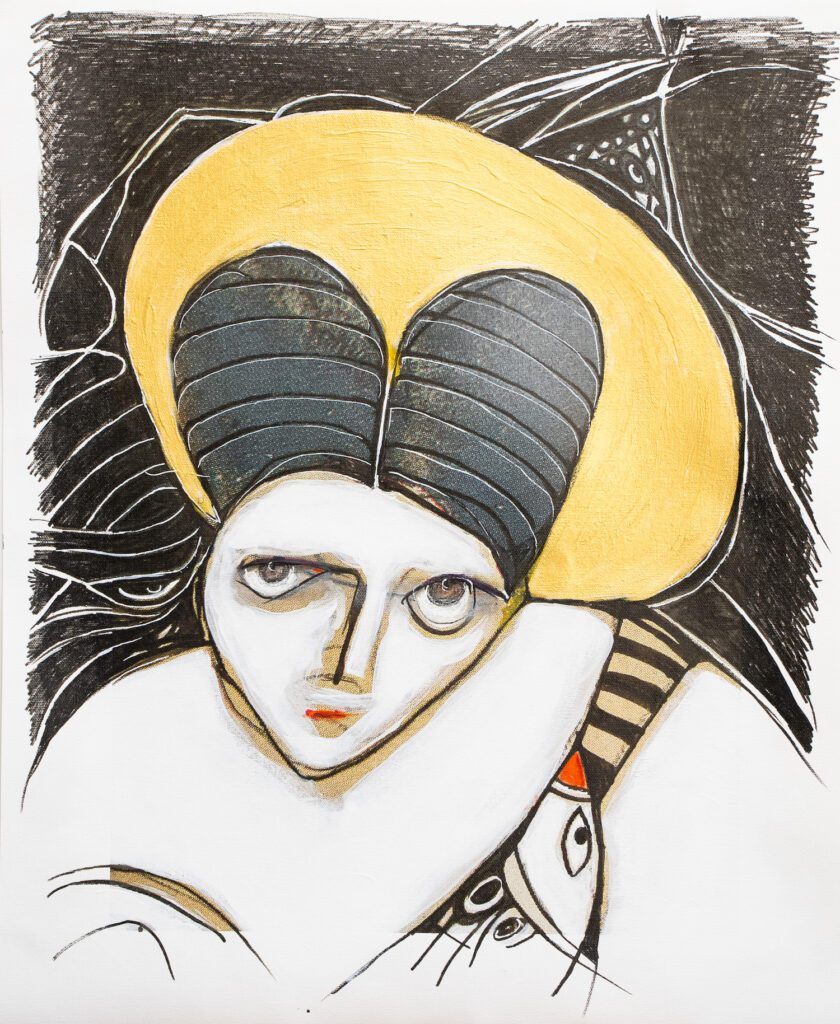 Jane Gemayel is renowned for her work across a range of artistic disciplines, combining traditional and contemporary techniques to create original works that reconsider the boundaries of art. Visitors to the exhibition will have the chance to discover or rediscover the Woman and News as Muse series, as well as her exclusive new collection, Hommage à Rodin, inspired by original sketches by the French sculptor. The series promises to amaze audiences with its captivating depictions and unique interpretation of femininity and beauty, blending painting and sculpture.
Jane Gemayel is a Canadian painter, born in Ontario, who lives and works in Monaco.
Gallery Adriano Ribolzi, 3 avenue de l'Hermitage, Monaco, June 20 – September 23, Tuesday-Saturday, 10-noon/15:00 until 18:00. +377 97970377 – ribolzi@adrianoribolzi.com Jane Gemayel will be at the Gallery by appointment.
PHOTOS: Top, the artist in her studio, centre, The Fiancee