One of the highlights of Monaco Ocean Week was the presentation in the presence of HSH Prince Albert at Monaco Yacht Club of the outstanding work of the German Ocean Foundation and the research vessel Aldebaran, which is celebrating 30 years of success.
This small vessel has been active over the last three decades in pioneering marine research and education, with a particular emphasis of communication. More than 5,000 radio and TV reports have been produced and broadcast and today the Aldebaran and her pioneering crew have been recognised as an indispensable part of German and European marine communication.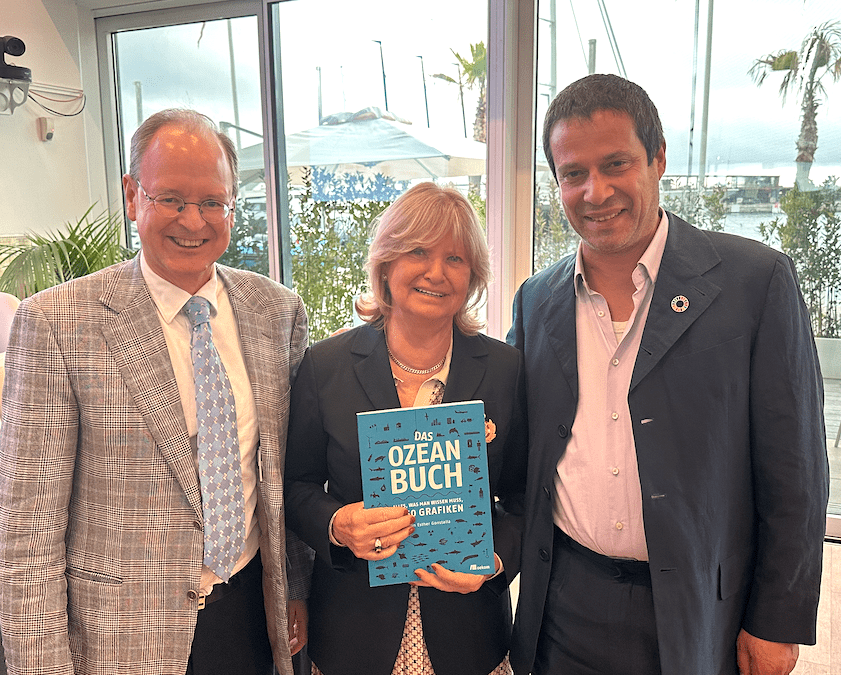 Under the inspired leadership of Frank Schweikert, the boat has been the digital platform for more than 10,000 broadcast minutes not only in European waters but also in the Caribbean, and has become a symbol of successful ocean literacy campaigns.
PHOTOS: Main, the German Marine Foundation worked "with two students to investigate "Underwater noise – underestimated disturbance factor in the ocean" using Aldebaran as a platform, centre, co-presidents of one of the sponsors of the event, the International German Club of Monaco, Patrick Wetzel and Baroness Beatrix von Dellngshausen with Frank Schweikert at the Monaco Yacht Club on Thursday