After four matches without a win, AS Monaco have managed to reignite the fight for podium places with a long-awaited victory, this time away against AC Ajaccio at the Stade François Coty in Corsica on the afternoon of Sunday, March 19.
The visiting Monegasques were no doubt the favourites to win going into the fixture, but head coach Philippe Clement nevertheless took no chances with three precious points on the line, starting his two top scorers Wissam Ben Yedder and Breel Embolo alongside one another on the front line.
The match started slowly, with no dangerous chances arising for either side under the Sunday sun, instead it would be the hosts who would add their own element of danger by repeatedly committing fouls. This lack of defensive discipline lead to Ajaccio receiving two yellow cards with many minutes left to play.
At the 27th minute, Caio Henrique took a free kick, finding the returning Guillermo Maripan in the box. However, the Chilean defender saw his shot blocked by Benjamin Leroy between the Corsican posts, only for the inevitable Ben Yedder to come out of nowhere and thump the ball into the back of the net. With this, Ben Yedder's 17th goal of the season, the Monegasques enjoyed a slim lead over their less than welcoming hosts.
The scoreline remained at 0-1 to Monaco as the players returned to the pitch for the second half, despite a few chances on both sides. The Ajacciens perhaps growing in frustration at this point did not cease to play dangerously, and at the 54th minute it was Cyrille Bayala who saw red, the midfielder picking up the crimson card for another aggressive tackle.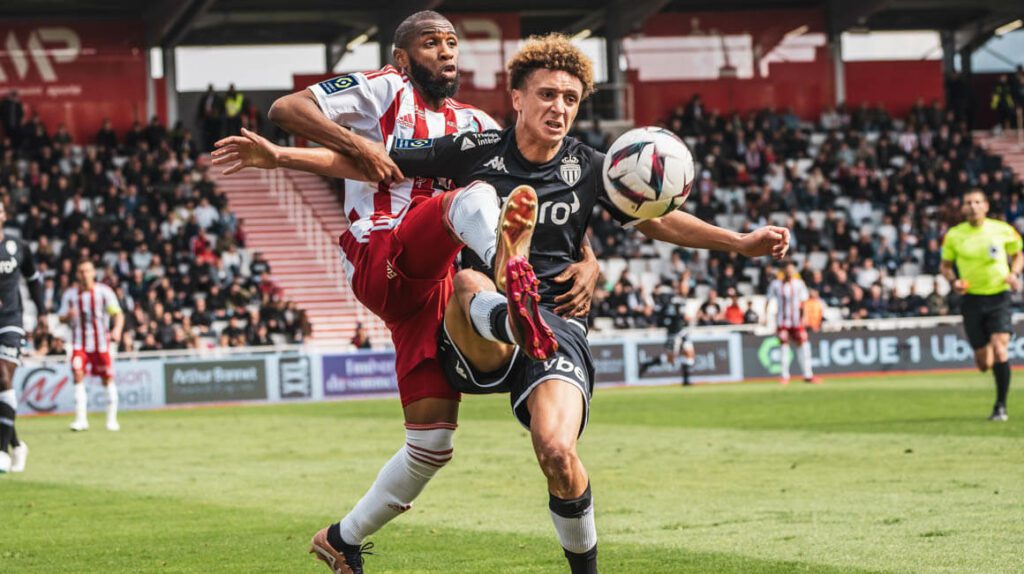 Despite going one man down, the hosts did not relent and continued to collect yellow cards, seemingly confusing football for rugby. Overcoming the fouls on them, the Monegasques kept up the pressure.
At the 70th minute, Clement gave Eliesse Ben Seghir a rest from his assailants, bringing on a speedy substitute in the name of Krepin Diatta. The decision paid off for the Belgian tactician, as Diatta scored a goal of his own at the 84th minute, having been found with a decisive pass from Mohamed Camara to make it 0-2 for the visitors.
The final whistle then blew to mark a first win for Monaco in five matches, and a crucial victory as the three precious points have kept them in the fight for the podium, and for the right to play in European competition next season. As it stands, Monaco currently occupy fourth place with 54 points, two points behind Marseille in third place.
An international break will now ensue as players are called up to represent their countries in their respective tournaments. Ligue 1 action will resume on Sunday, April 2, with a home game for Monaco against Strasbourg.
All images courtesy of AS Monaco