A commitment made from the production of their first bottle has finally come to reality. After 18 months of research, development and hard work to solve what seemed like an almost impossible equation: preserving the typicality of the company's recipe while relying on local partners and producing with organic cereals, Monte Carlo Beer said it is proud to announce its transition to a 100 percent organic beer (certified AB).
This transition has been accompanied by new labelling for its bottles dedicated to the mass market. Greener beer is now brewed in Mouans-Sartoux (a city certified by Ecocert), and MCB is exclusively produced from ingredients sourced from sustainable, responsible, and certified organic agriculture.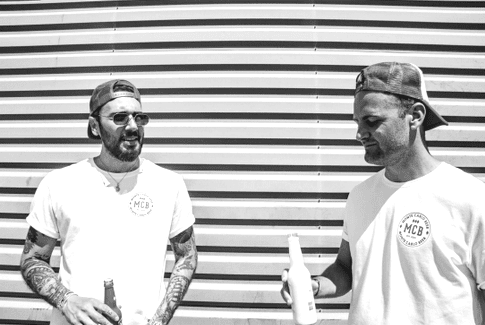 "When Antho and I created Monte Carlo Beer in 2019, we immediately wanted to integrate it into the DNA of the Principality which, beyond its historical and cultural symbolism, is firmly committed to an intelligent ecological transition. We are proud today to be able to align our actions with this vision that particularly resonates with us." said co-founder of MCB Will Scheffer.
For over 15 years, two friends, Anthony Orengo and William Scheffer, traveled the world in search of "special moments," beer in hand. For them, beer is much more than just a drink; it connects people, refreshes the mind, and can even reveal something about the personality of the person holding it, they claim.
Initially crafted for friends, Monte Carlo Beer sold out its first stock planned to last for 18 months in the first nine. During Covid MCB tripled its sales volume in 2020 and it is now selling in ten countries around the world.
According to the founders, the global market is mainly dominated by an industry that is reluctant to change its model. The main challenge for us was "How to live up to our convictions while preserving the unique and fresh taste of MCB? It took us months of research and development to succeed in this challenge. In fact, during our latest blind taste conducted among 20 regular consumers of Monte Carlo Beer, none of them were able to detect any difference. Even our brewer tried and failed."