A number of Middle East news outlets have reported that Lebanon's caretaker Prime Minister Najib Mikati is being investigated by the Monaco authorities over allegations of money-laundering.
The billionaire telecoms magnate is connected to a number of companies in the Principality, including M1 Management SAM, which according to its website has an office at 7 rue du Gabian in Fontvieille as well as sister companies in Dubai and Beirut.
"An investigation is currently ongoing in the Principality of Monaco and it has been entrusted to the judicial police division of the Public Security," the Monaco General Prosecutor's Office told the National newspaper in Dubai, one of several respected Middle East media outlets giving headline treatment to the case.
Monaco requested mutual legal assistance in January last year from Lebanese authorities in its investigation into Mr Mikati and his relatives over allegations of money laundering in relation to subsidised housing loans, the National said. The Lebanese authorities dropped their investigations in February 2022.
The outlet reported that several bank accounts related to Miikati's business interests have been closed.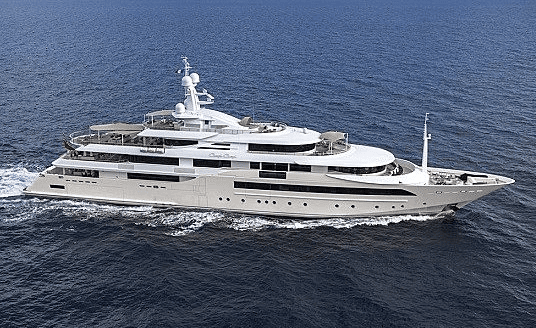 Mikrati's megaycht Chopy Chopy, often in Monaco
Najib Mikati's son Maher has said that Monaco's request "is only normal due to the tight economic and physical presence of the Mikati family members in Monaco", adding that such requests usually stay "strictly confidential and classified".
"The reason that it was leaked to the public, in our opinion, is part of the continuing politically motivated smear campaign," Maher Mikati said.
He added that the authorities in Monaco had not formally contacted any members of his family and that no charges have been brought.
The publicity attached to the Mikati investigation in Monaco once again places the Principality in the spotlight as it attempts to comply with international norms as stipulated by the Council of Europe's Moneyval committee.
Lebanon's Prime Minister Najib Mikati listens to French President Emmanuel Macron (not seen) as they deliver a joint statement after a working lunch at the Elysee Palace in Paris, France, September 24, 2021. REUTERS/Gonzalo Fuentes