NEWS.MC caught up with Monaco residents Adrien Crastes and Alexandre Coyette, who were best friends since childhood before creating the game-changing One28 app together.
Already operating in high-end clubs across the globe, the One28 app connects club goers with the DJ behind the decks, allowing them to request the songs that they love to give a personal touch to the night.
However, the brainchild of Crastes and Coyette isn't just engineered to give power to the party people, but also to the DJ. With the One28-DJ app, the DJ can get paid for accepting and playing song requests made on the app. If someone makes a vibe-ruining song suggestion then the DJ can simply refund that someone in an instant, and keep the party going.
Speaking to NEWS.MC, Crastes explained "DJs do an awesome job at picking out music for a party, of course, but with hundreds of people in attendance, they face an uphill battle when trying to take every audience member to their peak. Our app incentivises and facilitates that communication so that they can hit the centre of the dartboard more often."
Upon its launch in the Principality's popular MK club the One28 app was an instant hit, and the service's sheer scaleability means that the party won't stop when the world's greatest disk jockeys come to town.
"We are very happy with how fast One28 spread between DJs and across the world," added Coyette.
Discover more on the One28 website here.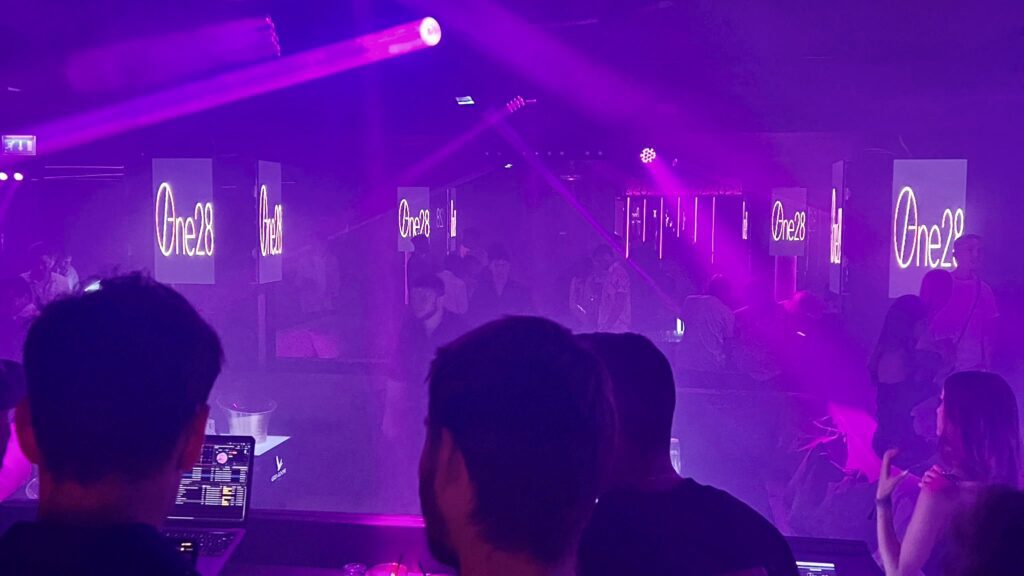 Featured image: One28 founders Alexandre Coyette (left) and Adrien Crastes (right)