Red Bull Racing are poised to partner up with Ford ahead of the 2026 Formula 1 season, in which the US automotive giant will be joining forces with the team in developing a new engine to comply with new regulations.
The news of the partnership is set to be officially unveiled at Red Bull's 2023 season launch in New York on Friday, February 3, but a blunder by Ansa spoiled the surprise. Ford sent the information to the news agency under embargo, information which was subsequently published in error before being withdrawn shortly thereafter, but not before Italian media noticed.
This will be Ford's first factory involvement at the pinnacle of motorsport since 2004, at the end of which season Ford sold its Jaguar team to Red Bull. The multiple world champions stayed at the Milton-Keynes site since 2004 that Jaguar used, as did Jaguar's fore-runner, the Ford-backed Stewart team.
However, Ford's first involvement in F1 precedes the Stewart team by a couple decades and the US manufacturer actually enjoys a rich heritage in the sport. The Cosworth DFV V8 engine that Ford funded dominated F1 from 1967 until the turbo era came knocking in the early 1980s.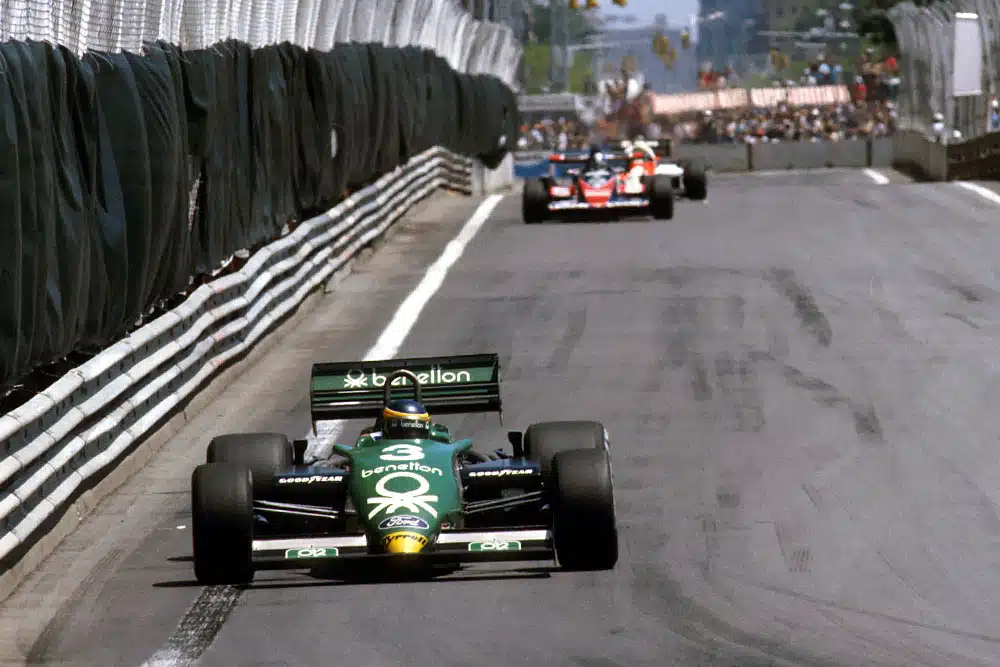 Michele Alboreto behind the wheel of the DFV powered Tyrrell in the 1983 US Grand Prix East in Detroit, the final win of the DVF engine
To its credit, the DFV is the most successful engine in F1 history, with 155 race wins under its cam belt. Now, twenty years on from the DFV's final win, Ford will be working on a drastically different kind of engine as they join forces with Red Bull Powertrains to develop an FIA friendly turbo hybrid engine.
Red Bull Powertrains was set up in preparation for the 2026 season, in which a new set of regulations will demand that the current crop of turbo hybrid engines boast increased hybrid performance and the use of sustainable synthetic fuels. The powertrain department already employs around 500 people, and team principal Christian Horner says they are well advanced with their plans for 2026.